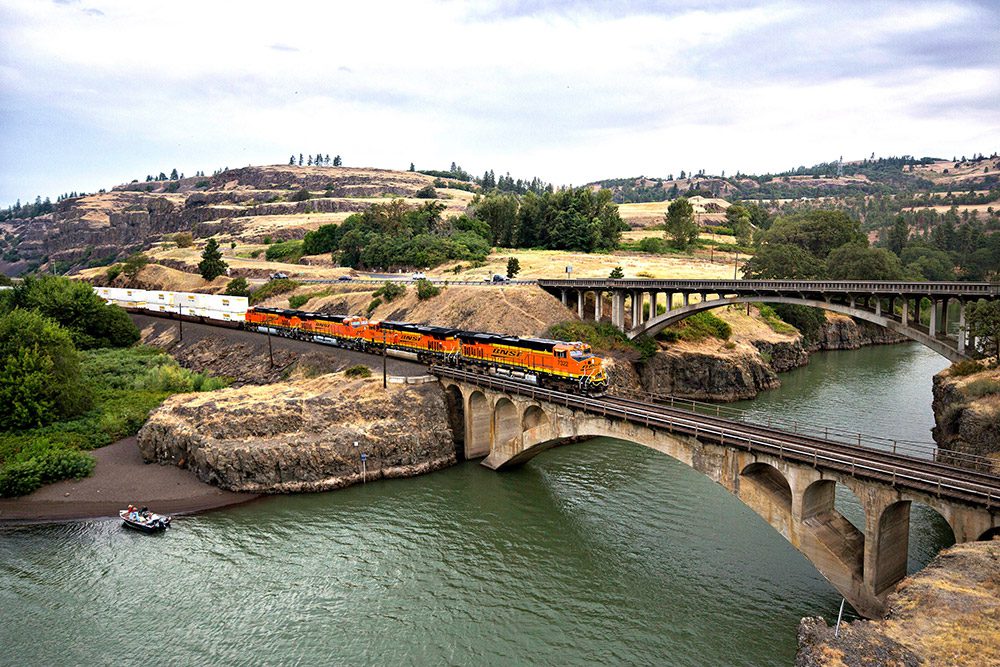 BNSF plans to invest nearly $220 million in Washington as part of its 2016 capital expenditure program. These investments will help increase reliability and safety, while also keeping pace with growing demand for rail transport.
Over the past three years, BNSF has invested more than $550 million in Washington.
Improving rail networks in Washington not only helps BNSF and its customers – it powers the state economy. Approximately one-fifth of all freight tonnage in Washington travels by rail, connecting companies with the rest of the U.S. and the world. Additionally, 40 percent of all jobs in Washington are connected to international trade.
As part of BNSF's $4.3 billion network-wide capital expenditures program, these investments ensure optimal rail efficiency and capacity. BNSF's capital investments include replacement of 70 miles of rail, 243,000 rail ties, implementation of positive train control (PTC), and replacement of the Washougal River bridge in Camas.