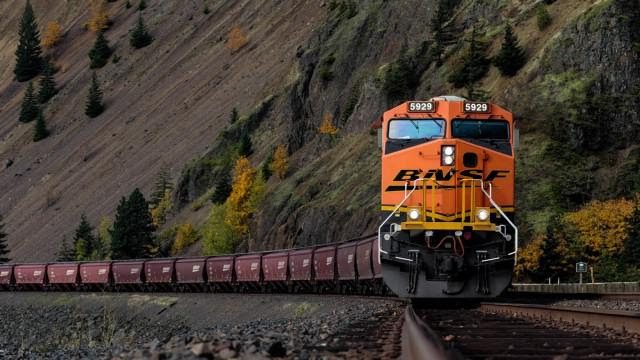 Nothing we do at BNSF is more important than helping businesses move products safely to their customers.  In Washington and Oregon, those shipments support NW flour mills, dairy, poultry and beef industries. By helping farmers and producers access new and multiple markets than locally available, we are helping rural communities expand their presence.
BNSF moved a record amount of agricultural shipments in 2016, driven in large part because of PNW exports. The primary products are corn, wheat, soybeans and soybean meal, sorghum, peas, lentils, and DDG (distillers' dry grain from ethanol production). BNSF delivered more than 300,000 railcars of Ag products in Washington and Oregon. PNW ports loaded about 30 percent of all the wheat, corn and soybeans exported from the United States last year.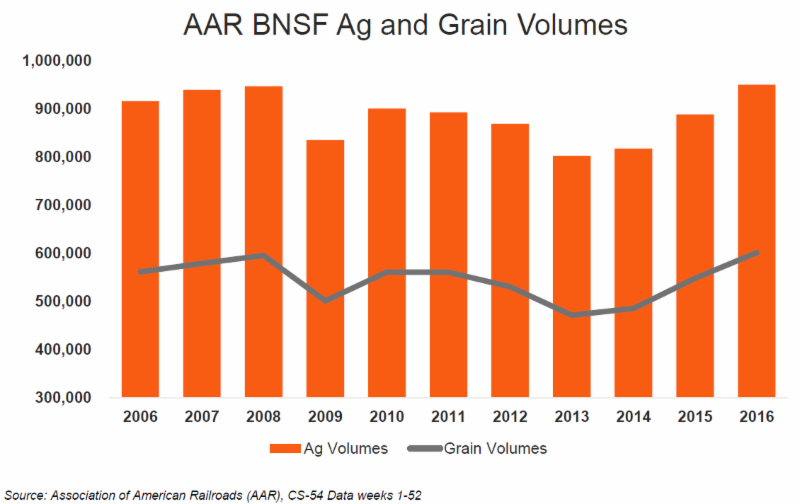 Our customers have made huge investments along our network, creating jobs and spurring economic activity.  2016 resulted in nearly $3.5 billion worth of investments in the areas we serve by the customers we serve.  And the traffic we move reduces wear and tear on roads, bridges, and highways.
Products primarily originated in Washington, Montana, North and South Dakota, Minnesota, Nebraska and Kansas with major destinations in China, Japan, Korea, Taiwan, Philippines, India, Viet Nam, Chile and Thailand.