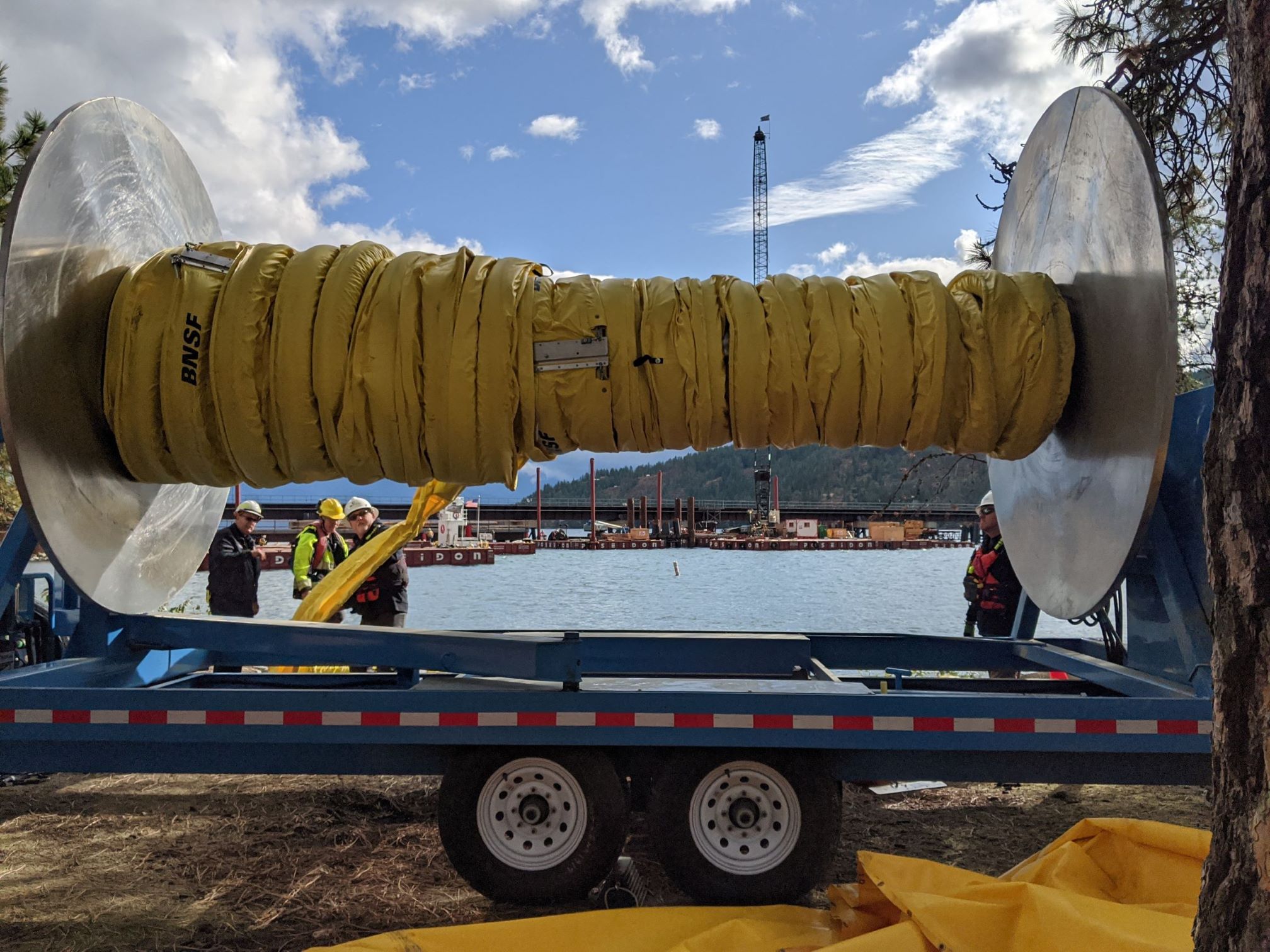 In September, local emergency response officials coordinated with BNSF to practice deploying an oil containment boom on Lake Pend Oreille near Sandpoint, Idaho. A containment boom is a floating barrier used to contain an oil spill. Between BNSF, Montana Rail Link and Avista Utilities, approximately 24,000 feet of boom are located within two hours of Sandpoint.
The exercise provided an opportunity for first responders to practice using boom reels provided by BNSF to Bonner County. During the drill, thousands of feet of spill deflection boom were towed in large segments, fitted together and stretched across water between the railroad bridge and the US-95 Long Bridge. BNSF is committed to a safe and secure railroad network and provides this training free of charge for local communities.
Learn more about BNSF safety and security here.