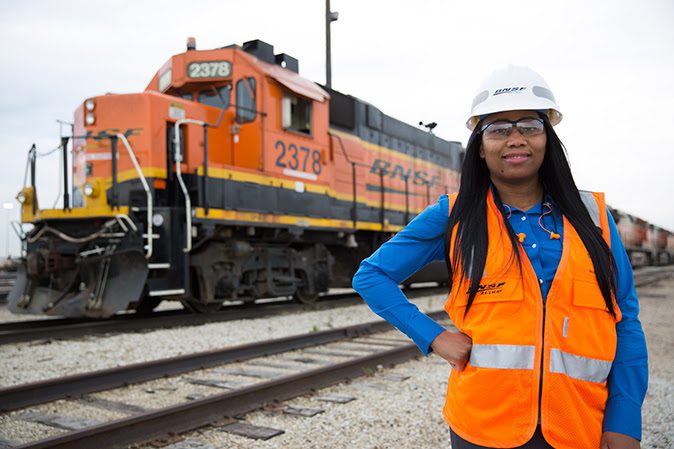 Women's History Month, observed every March (since 1987) in the United States, provides the opportunity to reflect on the contributions of women to our world. Thanks to a supportive and innovative work environment, many women have found a rewarding career track at BNSF.
Women have been involved in railroading since the 1800s. Some of the first jobs they held were as registered nurses and passenger car attendants. Over the decades, women have expanded their roles, increased their representation in the industry, and risen in the ranks. Addressing employee needs for work/life balance, helping to navigate affordable childcare, and providing professional development and networking opportunities are just a few of the ways that BNSF supports the growth and achievement of women.
Learn more about what makes BNSF a great place to work for current and future women in railroading here.