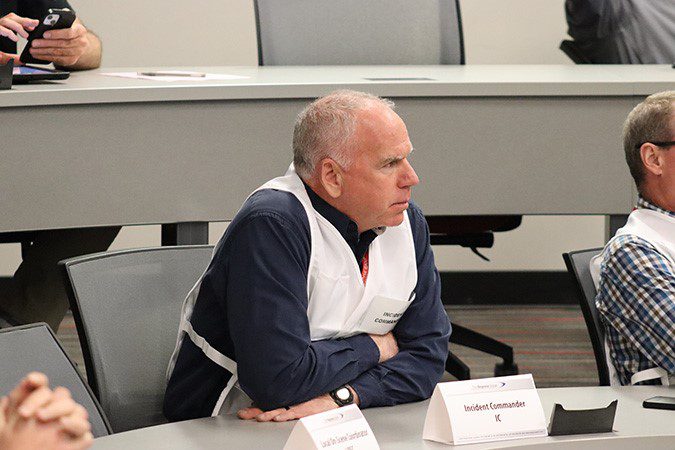 Ensuring the safety of our employees and the communities we serve is our top priority, which is why BNSF closely collaborates with first responders to prepare for any emergency. While the vast majority of hazardous material shipments arrive safely at their destinations (99.99%), preparedness training is critical in preventing environmental harm, should an incident occur.
"The main goal of these trainings is to ensure that in the event of an emergency, we have a coordinated response with other organizations in the area, and state and federal entities," Pat Brady, BNSF's general director of hazardous materials, said. "All aspects of an emergency response—from getting information out to the public to managing operations—are coordinated by the unified command team."
During training, BNSF teams work with local, regional, state, and federal organizations to establish lines of communication so all parties understand their roles during an emergency. All organizations involved would follow their plans and procedures to keep everyone in the area safe, as well as manage cleanup and operations around the site. Together, we are always working to ensure safety on the rails and beyond.
Read more here.