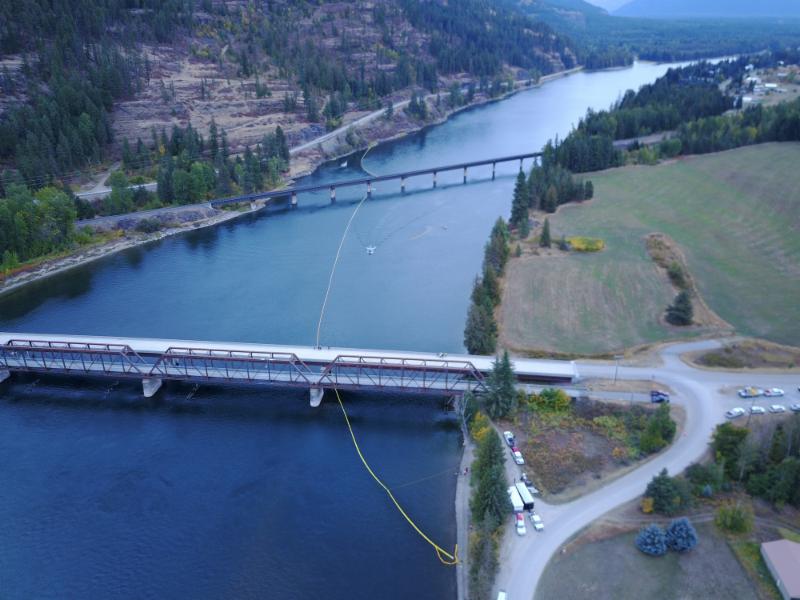 BNSF and its contractors hosted north Idaho first responders in September to conduct drills on local waterways, demonstrating how to position containment booms and deploy other spill countermeasures.
Attendees practiced setting up boom at Dover Bay, off Lake Pend Oreille, and on the Clark Fork River. Thousands of feet of spill deflection boom was towed in large segments, fitted together and stretched across water in accordance with pre-training planning for various spill scenarios.
Crews also deployed the NOFI Current Buster 2, a V-shaped array of lengthy inflatable pontoons which can be used to collect spilled material on the surface of the water.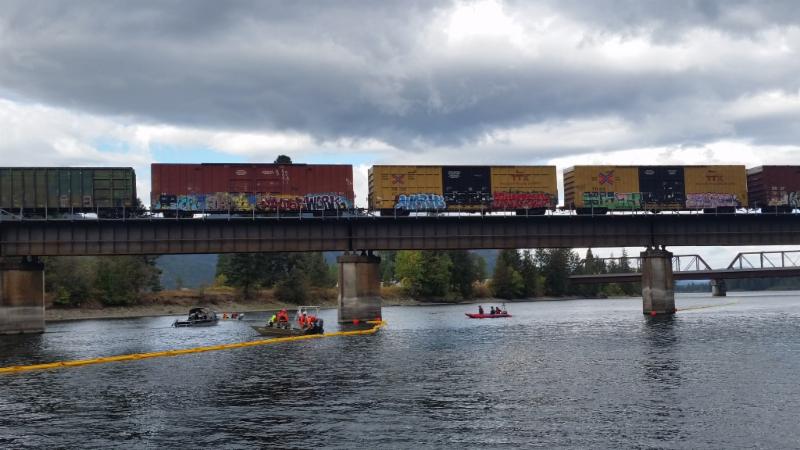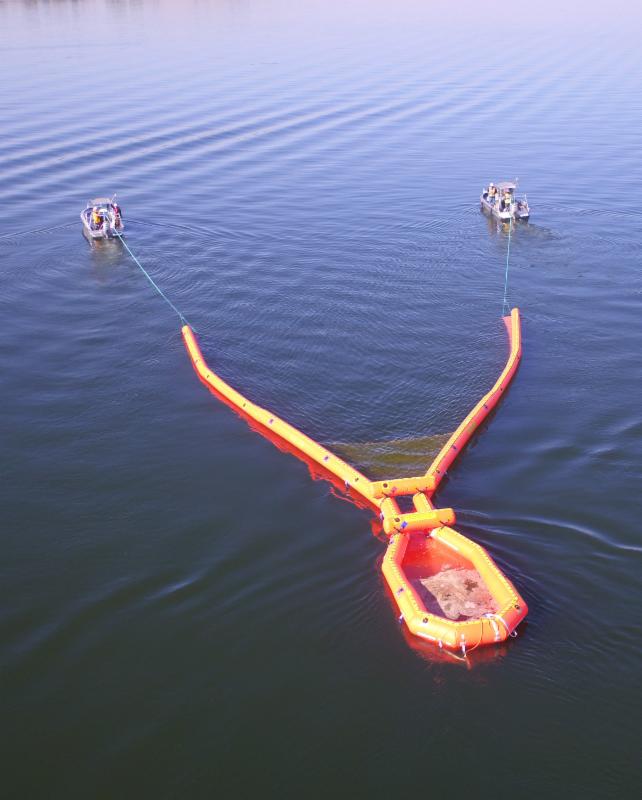 According to Bonner County Emergency Management Director Bob Howard, 4,500 feet of boom is readily available in Bonner County, and training on this equipment is extremely important. "We're continuing to train. We're continuing to build our resources and enhance our capabilities to respond to an event. I want to keep that going," said Howard.
Idaho wasn't the only safety training that BNSF Railway conducted this fall.  In fact, safety trainings were completed all over the region for our first responders.  Above are a few photos from our training along the Columbia River.