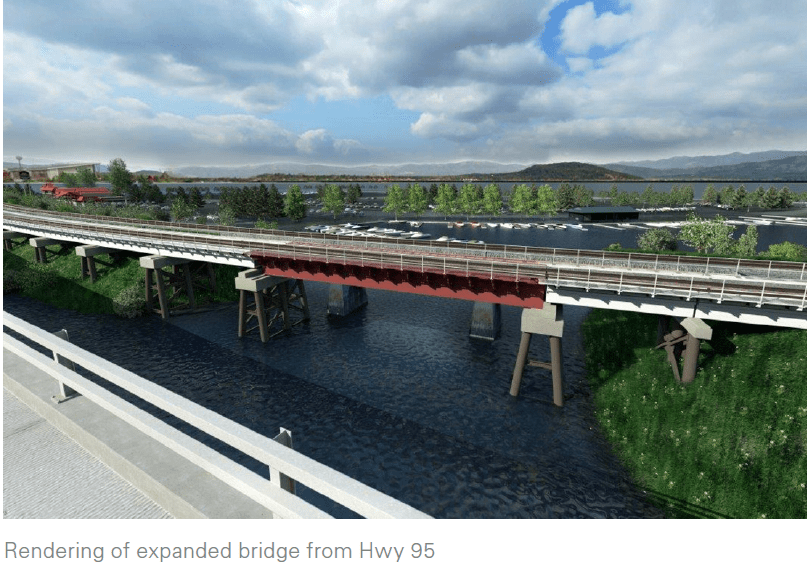 A vital link between Pacific Northwest and Mid-West
Freight rail plays an important role in the regional economy, transporting goods and commodities we all use every day.  To meet the growing needs of our expanding population, BNSF is proposing to build a second bridge across Lake Pend Oreille adjacent to the existing bridge. The project will also include new bridges over Sand Creek and Bridge Street in Sandpoint.
The new infrastructure will provide the capacity needed for BNSF's current traffic and future growth, benefiting all the commodities that we transport and the Amtrak trains that run on our main line.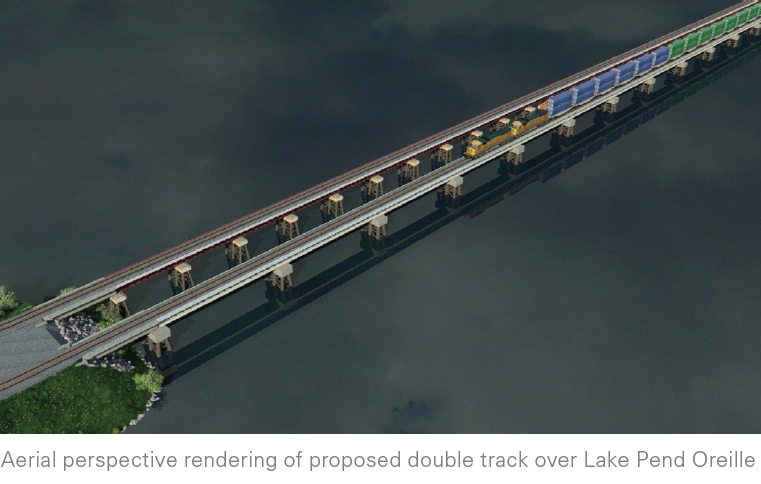 When completed, trains will run in both directions across the bridges, reducing the need for trains to stop as they wait for clearance to cross.  The result will be reduced congestion, enhanced safety, shorter wait times at crossings, and improved service to our customers.
State and federal permits are required for the project.  The application for permits can be reviewed HERE.
Interested parties are encouraged to submit comments to: [email protected] or by going to http://keepwashingtoncompetitive.com/lets-support-rail-infrastructure-pacific-northwest/.  Two public hearings are being hosted by the Idaho Department of Lands on May 23, 2018: