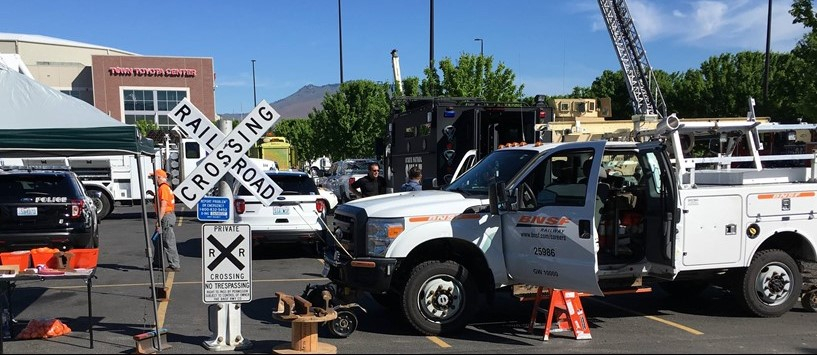 BNSF once again participated in the Junior Service League of Wenatchee's annual Touch-a-Truck fundraiser. With signs, trucks and football giveaways, BNSF spent the afternoon exposing kits to our service trucks and teaching them about what these vehicles do to keep our rail lines safe.
The "Touch a Truck" fundraising event is a community wide event where kids (and adults) have the opportunity to see, touch, interact with, and learn about dozens of cool vehicles.
Proceeds from this event will benefit homeless and poverty organizations in Wenatchee.
To learn more about this fun event, click HERE.