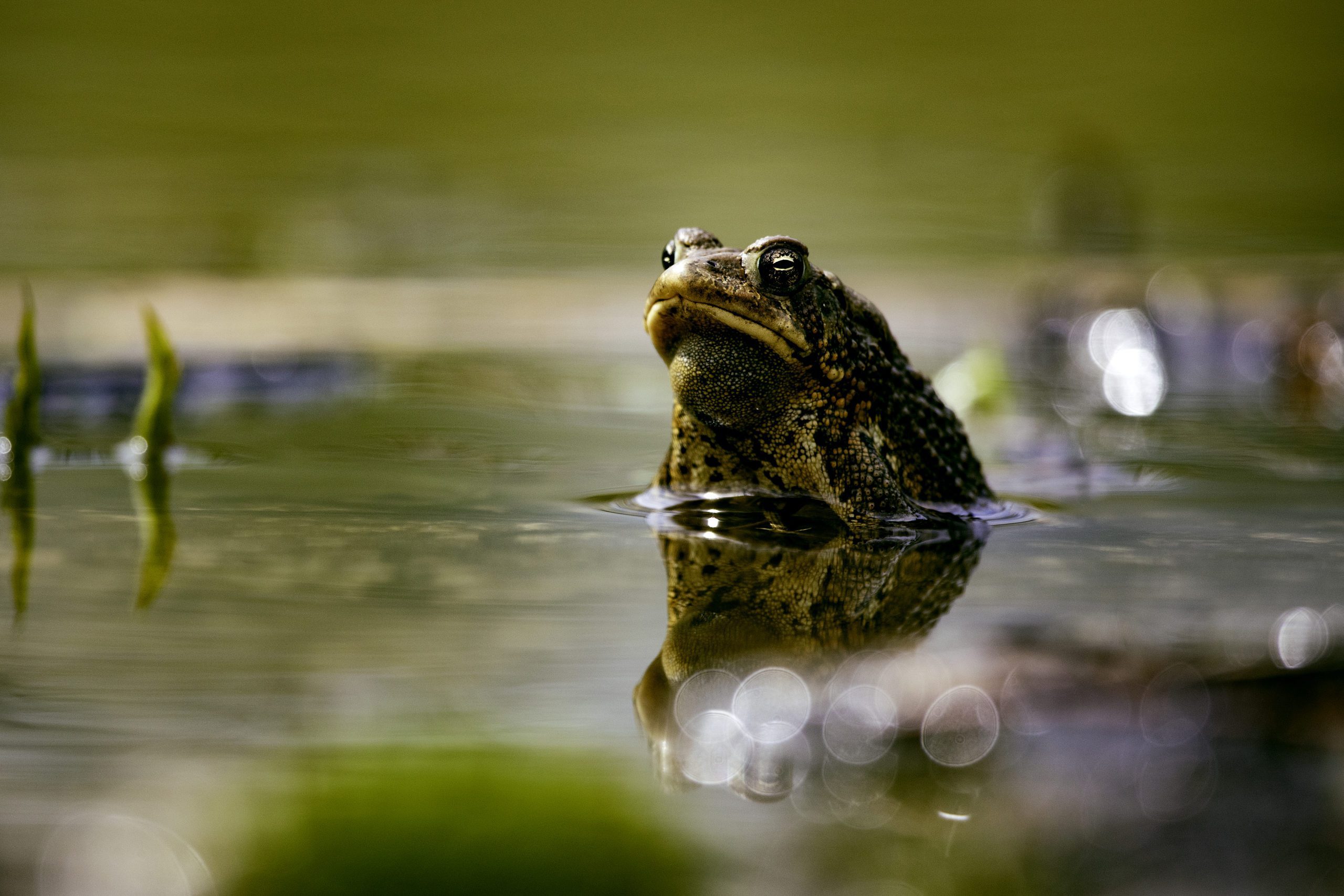 At BNSF, we're proud to drive a strong economy while simultaneously reducing our impact on the environment. With track stretching across the country, it's imperative our operations can support and coexist with healthy ecosystems. "Regardless of whether it's a tiny toad, a bird or a bear, we want to be responsible stewards of nearby habitat," says BNSF Vice President Environment & Sustainability John Lovenburg. When planning maintenance or construction projects, BNSF considers the ecological health of the area and what precautions are necessary to protect the local wildlife. On the Southern Transcon route through the Cajon Pass in California, for example, BNSF employees took extra measures to protect the endangered arroyo toad by performing nightly pre-construction sweeps, installing a "drift fence," as well as relocating select toads based on pre-approved specifications. BNSF has also been at the forefront of mitigating grizzly bear encounters, building safer nest sites for birds of prey, and even restoring coastal habitat for safe fish passage along routes in the Pacific Northwest.
Since 2013, BNSF has contributed nearly $2.2 million through the BNSF Railway Foundation to a variety of organizations that protect and restore wildlife and their habitats. Lovenburg maintains that what helps set BNSF apart is the fact that "we work tirelessly to develop positive relationships that strengthen the communities where we live and work, and that includes reducing our impact on those who don't have a voice."
Learn more about how BNSF works to preserve wildlife habitat along our network here.