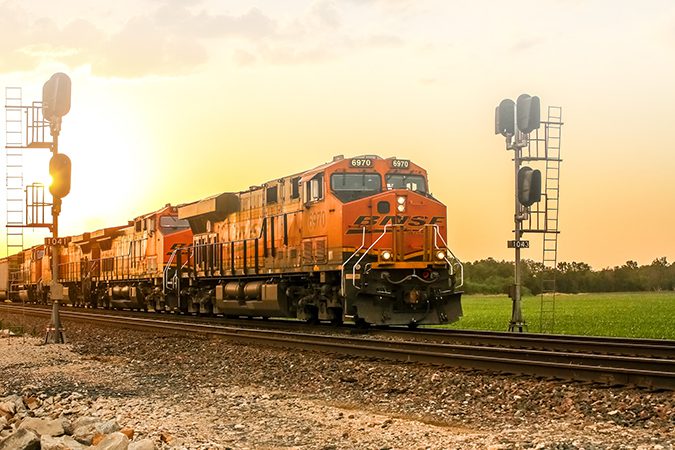 The BNSF Railway Foundation invests in the communities across the 28 states through which BNSF operates and where BNSF employees live, work, and volunteer.
Recent donations include:
Ensuring Kids in Need Have Clothing and Hygiene Essentials
Arlington Kids' Kloset located in Arlington, WA, helps meet the clothing needs of low-income students in the Arlington, Darrington, and Lakewood School Districts; students in Early Childhood Education Assistance Programs; and any homeless and unaccompanied youth in the areas served by these school districts. In addition to these clients, they also serve youth in families with emergency needs due to fire, natural disaster, or sudden relocation. BNSF Railway Foundation donated to the organization to provide clothing and hygiene essentials.
Helping Struggling Students Get Back on Track
Based in Bellingham, WA, Communities In Schools of Whatcom and Skagit Counties surrounds studentswith a community of support, empowering them to stay in school and achieve in life. In partnership with public schools facing the greatest dropout challenges, Communities In Schools brings resources and volunteers into the school to help struggling students get back on track. BNSF Railway Foundation contributed to support and resources in public schools to increase readiness to learn.
Providing Safety, Healing, and Hope for Survivors of Domestic Violence
Bradley Angle in Portland, OR, has been helping survivors escape domestic violence and rebuild safe and prosperous lives for over 40 years. The organization values the dignity and personal story of everyone who comes for support, and respects that survivors should have control over their own lives. A donation from BNSF Railway Foundation will help the organization provide essential services for survivors of domestic violence.
Helping Homeless Veterans Achieve Housing Stability
Central Oregon Veterans Outreach in Bend, OR, provides basic necessities to homeless veterans and others in need and is a first stop for veterans looking for housing assistance. Services include case management, deposit, rental and utility assistance, connection to veteran services, and providing a safe and confidential place to talk about personal situations and get guidance. The organization is dedicated to helping the Veterans Administration reach its target of ending veteran homelessness. A recent BNSF Railway Foundation contribution will support the organization's work.
Learn more about how BNSF Railway Foundation supports and helps improve quality of life in the communities that it serves here.