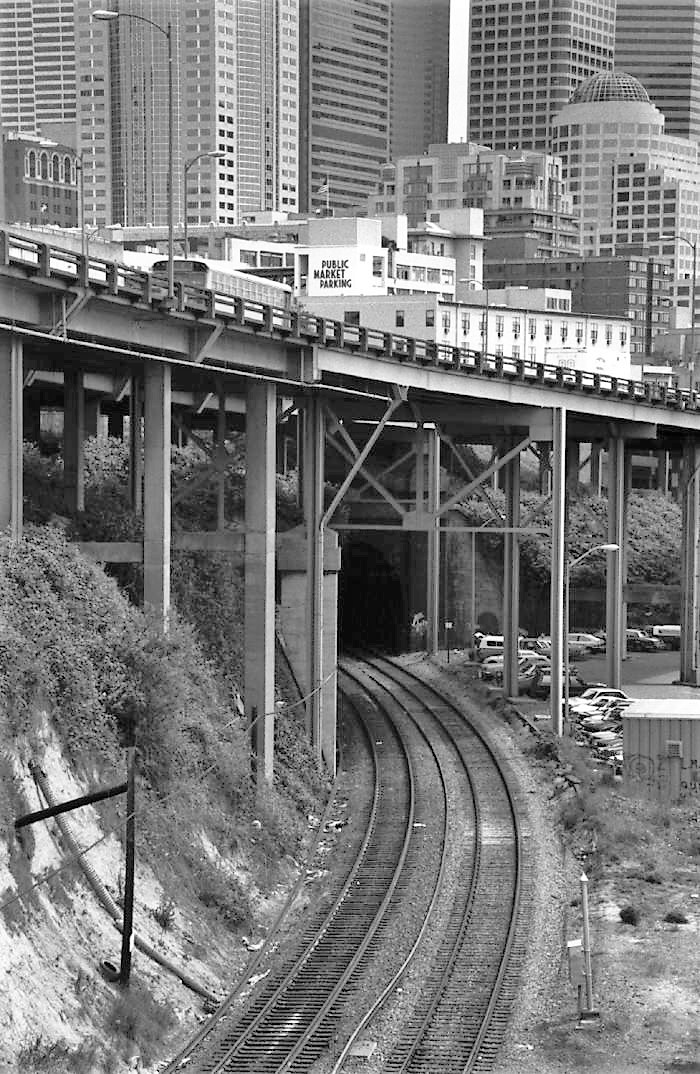 Long before the SR 99 tunnel and the downtown bus/light rail tunnel, a railroad tunnel was constructed downtown between Washington and Virginia streets.
A fascinating story about the tunnel is reported by Feliks Banel – broadcaster, filmmaker and historian – on mynorthwest.com.
For more than 110 years, the tunnel has safely and reliably served passenger and freight trains.  Today, Amtrak and Sounder trains use the tunnel – along with freight trains.  BNSF continues to invest in upgrades and maintenance to keep the tunnel – as well as the rest of our infrastructure – safe and reliable.