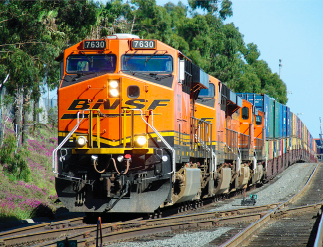 BNSF has been Washington's primary freight railroad since 1873, moving many of the products coming in and out of the state that keep our economy moving. As part of the Great Northern Corridor that spans the northern U.S. to Chicago, Washington is a critical piece of our rail network.
BNSF helps farmers in the state deliver agricultural products, as well as goods, appliances and automobiles to businesses and retailers across the country—more than 1.8 million carloads of freight annually. Our rail network is used for passengers as well, including 10 Amtrak trains traveling between Seattle and Portland daily.
Washington will be a crucial link of our rail system for many years to come, as we continue to deliver American commodities to the West Coast for global distribution. BNSF expects to invest about $175 million into our Washington network and approximately $3.57 billion in capital expansion and maintenance across the system.