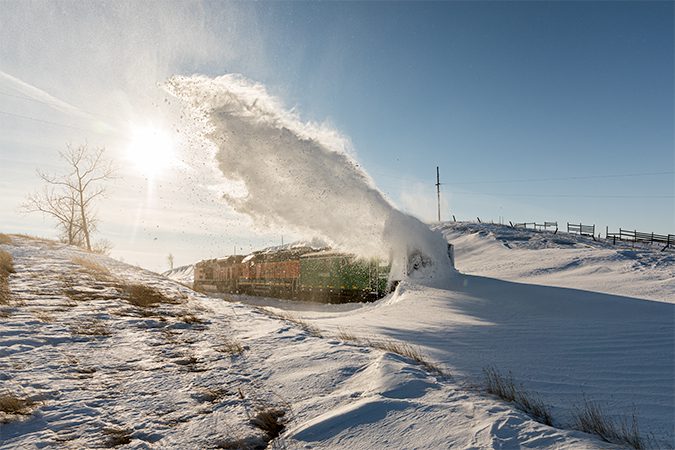 Polar vortexes. Winter storms. Bomb cyclones. Extreme winter weather is difficult to work in, especially when mother nature is at her worst. However, freight must keep moving as the holiday season is one of the busiest for BNSF Railway. Long before cold weather hits, BNSF's 10 operating divisions create winter action plans to ensure safeguards are in place to minimize winter's impact on operations.
Weather is never predictable, so BNSF takes proactive measures to ensure our employees stay safe in harsh conditions and our customers' freight arrives at its destination. BNSF coordinates with AccuWeather Enterprise Solutions to guarantee our Network Operations Center has the most up-to-date weather information.
Our winter preparation includes creative solutions to bear the winter frost and maintain the condition of our rail network. Resources are strategically positioned and regularly restocked to guarantee rapid response to challenges brought by winter storms. Additionally, our mechanical rapid responders are trained to resolve locomotive and car issues when the bitter cold affects components.
That's just the tip of the iceberg. Read more about BNSF's winter preparation here.