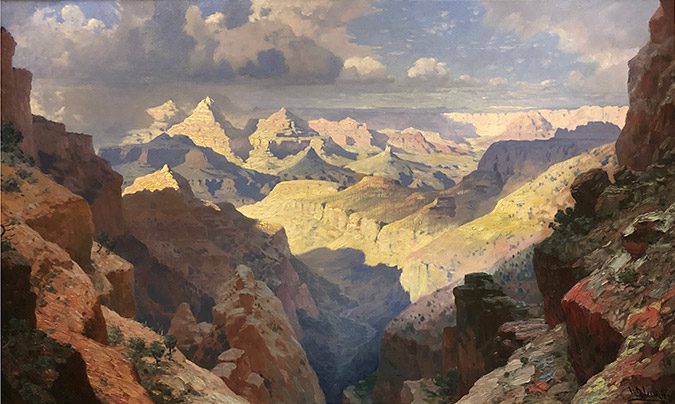 In the late 19th and early 20th centuries, railroads powering the country's growth, including BNSF's predecessors, needed to encourage customers to explore the Western United States. The rail companies enlisted commercial painters to journey west and capture its natural splendor in hopes of inspiring the imagination of the traveling public. What began as a tool to promote tourism became one of the nation's largest and most storied corporate art collections.
The railroads reproduced prints for public display in depots and ticket offices. The images were the first time many saw the American West's natural wonders, including the Grand Canyon, Yellowstone and Yosemite. Since the collection started at a pivotal time of growth west, the collection is an intersection of history, art and tourism.
The approximately 700 paintings in BNSF's collection are located at our offices in Fort Worth, TX and in various museums via a loan program. Read more about BNSF's historic collection here.