It's a shocking fact that about every three hours in the U.S., a person or vehicle is hit by a train.
BNSF is committed to preventing collisions, injuries and fatalities on and around railroad tracks. It is illegal—and unsafe—to access private railroad property anywhere other than a designated pedestrian or roadway crossing. This includes trespassing, loitering or engaging in recreational activities (jogging, taking photos, hunting or fishing) around highway-rail grade crossing and around tracks.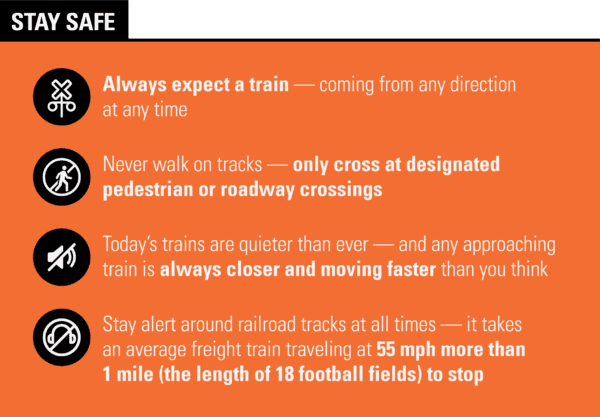 Please join us in reducing injuries and deaths around tracks and trains by doing your part. Learn more about Track Safety Basics!