The BNSF Railway Foundation invests in the communities across the 28 states through which BNSF operates, and where BNSF employees live, work and volunteer. Recent donations include:
Providing Clothing and Hygiene Products for Low Income Youth

The Arlington Kids Kloset provides new and quality used clothing, shoes, and hygiene products free of charge. This service is available to low income students, students in Early Childhood Education Assistance Programs (ECEAP), and homeless and unaccompanied youth in Arlington, Darrington, and Lakewood, WA. Arlington Kids Kloset also serves youth in families with emergency needs.
Building Bridges to Opportunity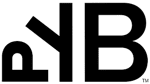 Portland YouthBuilders offers hope and a second chance at success for youth ages 17-24 whose experiences with poverty, violence, drugs, hunger and loss have interrupted their route to success. Serving more than 200 young people a year, PYB offers a program of high school completion, vocational training, counseling, and support.
Creating Better Futures through Job Training
New Leaf Kitchen & Café in Spokane, WA provides job training in the food services industry for women with barriers to traditional employment. The programs blend education, hands-on work experience, and supportive services to help women gain the self-confidence and professional skills necessary for self-sufficiency.