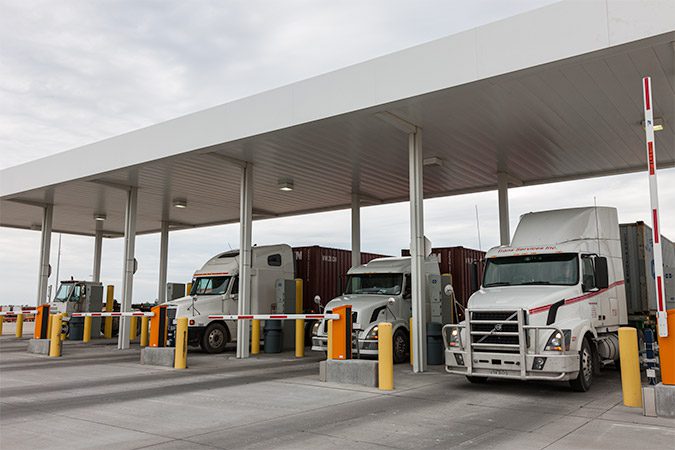 BNSF has a long-standing history of utilizing technology to keep the global economy moving. As a technology leader, we're constantly exploring and adopting new tools to enhance the safety and efficiency of our operations. Our South Seattle Intermodal Facility's touchless automated in-gate system pilot program is a perfect example.
The in-gate system admits trucks more quickly and removes the driver's need to touch equipment to gain access, protecting drivers' safety, especially during the COVID-19 pandemic. Once the truck enters the facility, information is exchanged between BNSF, the trucking company and the driver. Then, the driver is given directions about unloading the freight.
This process was streamlined when BNSF introduced RailPASS—a mobile app that allows truck drivers to input required information upon arrival by scanning a QR code, and then receive instructions for navigating the intermodal facility. On average, the app cuts gate times from three minutes to 30 seconds, and currently has over 65,000 users. BNSF is evolving this technology even further, using RailPASS as a foundation, to coordinate security clearances, shipment information and directions before the truck arrives as the facility.