The BNSF Railway Foundation invests in the communities across the 28 states through which BNSF operates and where BNSF employees live, work, and volunteer. Recent donations include: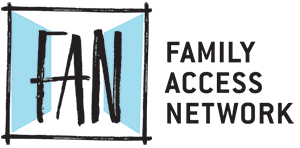 Connecting Children and Parents to Essential Services
Family Access Network based in Bend, OR, offers assistance, possibility, and hope to Central Oregon families in need by connecting them with crucial resources that will help children flourish in school and in life. BNSF Railway Foundation made a contribution to support the organization's advocate services. Working through a dedicated Family Access Network advocate, children and parents are connected to essential services such as food, shelter, heating, health care, clothing, and more.
Providing Mental Health Support for Children in Foster Care
Kinship House in Portland, OR, champions the successful, permanent placement of foster children by understanding their unique history, culture, and needs on their journey to a forever home. The organization serves over 500 children annually with innovative and individualized outpatient therapy, helping children work through the trauma of foster care and adoption, connect with safe adults in their lives, and thrive. A donation from BNSF Railway Foundation will support mental health therapy for children in foster care.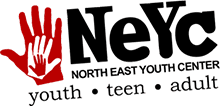 Ensuring Educational and Recreational Opportunities for At-Risk Youth
North East Youth Center in Spokane, WA, provides at-risk youth with culturally enriching and stimulating educational and recreational opportunities that build self-esteem and teach basic life skills. The Northeast Youth Center serves a diverse population of Spokane's youth through a variety of low-cost activities, before and after school daycare, sports programs, and special events. BNSF Railway Foundation made a contribution toward disadvantaged youth scholarships for the daycare program.

Benefiting the Community Through Mutual Parent Support
Youthnet in Mount Vernon, WA, is a nonprofit agency committed to serving children, youth, and families. Most of their programs revolve around foster care services for children and youth, but they also partner with and support families in need. BNSF Railway Foundation contributed to the organization's migrant family support program, El Sol Nace Para Todos (The Sun Rises for All). Through the program, intervention strategies are developed to promote people to be agents of change.
Learn more about how BNSF Railway Foundation supports and helps improve quality of life in the communities that it serves here.