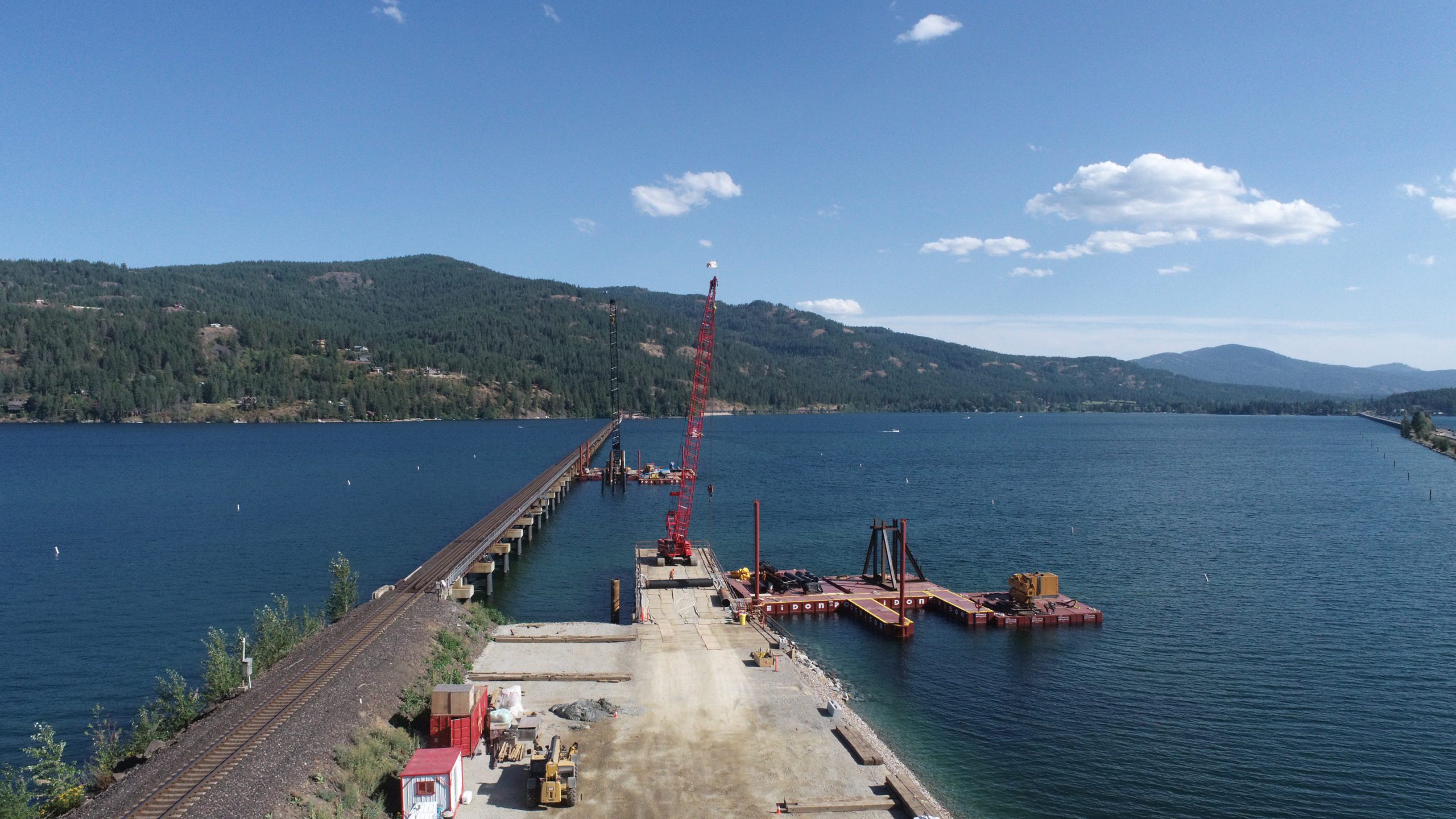 To meet the growing needs of the communities it serves, BNSF is building a second rail bridge over Idaho's Lake Pend Oreille adjacent to the existing rail bridge. BNSF is also building new bridges over Sand Creek and Bridge Street in Sandpoint, ID. The upgrades will reduce congestion and help move current freight traffic and future volumes more efficiently, benefiting the products BNSF carries and the passenger trains that run on BNSF's main line.
The project has moved into the next phase as the work trestle at the north end has been completed and engineering teams are now primarily focused on permanent pile construction for the new bridge. Additional pile installations will take place this month for the new three-quarter-mile-long span adjacent to the existing bridge.
Learn more about the Sandpoint Junction Connector Project here.