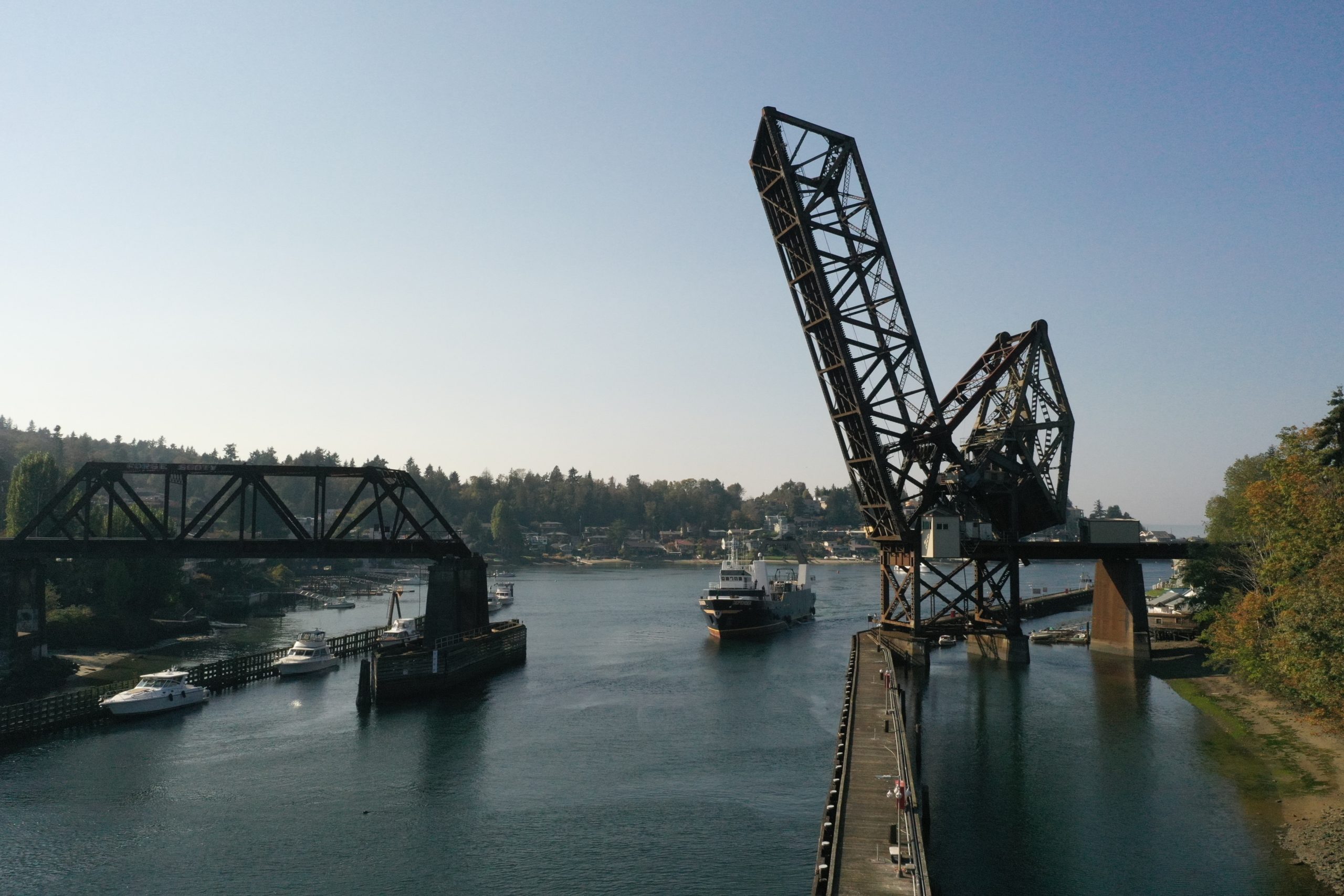 Since the early 1900s, the BNSF Salmon Bay Rail Bridge has enabled freight and passenger trains to cross the Lake Washington Ship Canal in Seattle. Commercial and recreational vessels pass under the bridge as they navigate between Lake Union and Puget Sound. Over the years, BNSF has invested millions to extend the operational life of the century-old bridge. However, frequent openings to accommodate marine traffic have taken a toll on the counterweight system. Diagnostics indicate that this system which allows the bridge to open and close is starting to fail.
BNSF originally looked at replacing the entire bridge structure, but with additional expert analysis and review, the railroad has developed a strategy to replace both the trunnion bearings that allow the counterweight to rotate and the steel and concrete that account for most of the counterweight. This approach will keep the majority of the Salmon Bay Rail Bridge—which is in good condition—intact, and safely address rehabilitation needs with the lowest environmental and community impact.
Learn more about the Salmon Bay Rail Bridge project here.