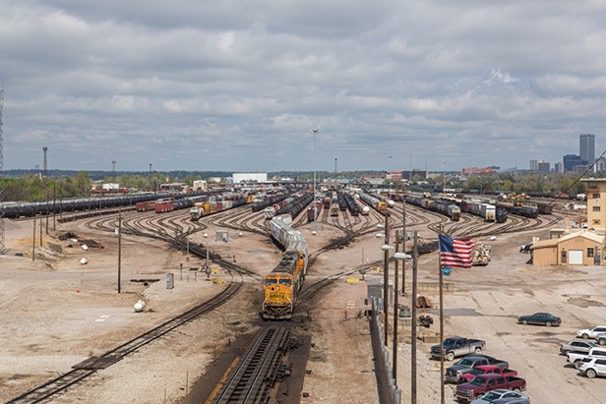 BNSF Railway is one of North America's leading freight transportation companies and a critical part of the supply chain that moves goods throughout the country. In 2020, BNSF shipped 9.4 million carloads of agricultural, consumer, and industrial goods. Have you ever wondered how BNSF sorts and groups those millions of freight cars?
BNSF operates eight hump yards across America, including one in Pasco, WA. Hump yards, also known as classification yards, are generally segmented into three parts: the receiving yard, the classification bowl, and the departure yard. A manifest train carrying mixed freight enters the receiving area and prepares for sorting by climbing a small artificial hill on the lead track. At the crest of the hill, a single car or a block of cars intended for a specific destination track are uncoupled from the train by a yard worker. The gravity of the hill provides the necessary energy to propel the car or block of cars into the classification bowl, which directs cars to tracks assigned to destinations.
Learn more about the important role BNSF's hump yards play in moving goods here.