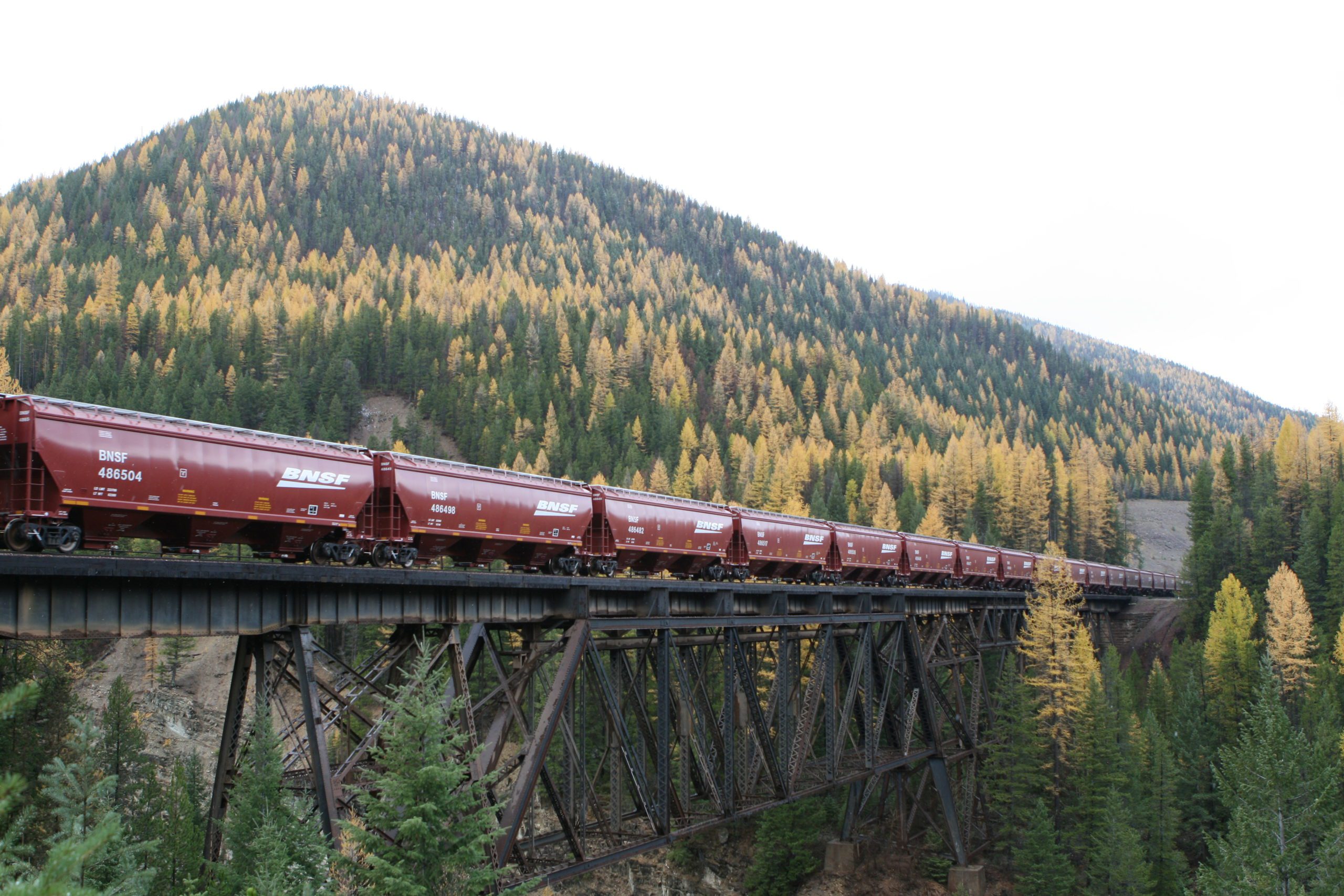 Montana Rail Link (MRL) and BNSF-predecessor, Burlington Northern, created a unique lease arrangement in 1987 in which MRL leases and operates the mainline track between Huntley, Montana and Sandpoint, Idaho. BNSF has entered into an agreement with MRL to terminate the existing lease and resume operations and maintenance along this corridor.
MRL's vision was to become a safe, reliable regional railroad in partnership with Burlington Northern and later BNSF. The freight environment has evolved, however, and over 90% of the traffic traversing MRL's leased line is a load moved on behalf of BNSF. The line has become a critical link in our northern transcontinental network and operating the line as part of our network will drive productivity by eliminating the need for interchange between the two railroads. This will create a more seamless supply chain and ensure competitive access while continuing to provide consistent and reliable service for our customers.
"We are excited to bring an important part of our railroad's history back into our operations at BNSF," said Katie Farmer, president and CEO, at BNSF. "The line will become the MRL Subdivision of our Montana Division in recognition of the shared heritage of BNSF and MRL."
Farmer continued, "We welcome the MRL team and customers back into the BNSF family. We will continue to invest in the business, provide great service and maintain the highest level of safety just as we have for over a century in Montana. This will best position employees, customers and the communities we serve for future success."
Under this agreement, BNSF has committed to retain all union and non-union employees of MRL in their current jobs with similar pay, benefits, seniority and other terms of employment. The lease termination will require the negotiation of collective bargaining agreements with the affected unions. Once an agreement is negotiated, MRL will file a lease termination request with the U.S. Surface Transportation Board (STB). There will be no change in the status quo and operating relationship between the two railroads while negotiations and STB consideration are ongoing.
Customers across MRL's network will be able to maintain their service arrangements and rates, providing continuity for Montana shippers. The vast majority of rail traffic moving on MRL today is subject to commercial terms and rates already established by BNSF.