The BNSF Railway Foundation invests in the communities across the 28 states through which BNSF operates and where BNSF employees live, work and volunteer. Recent donations include: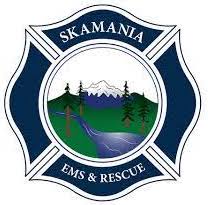 Supporting Emergency Medical Response in Skamania County
The Skamania County Public Hospital District, based in Stevenson, WA, serves Skamania County residents and visitors, providing quality service across its 1,672 square mile service area every day of the year. A $30,000 grant from BNSF Railway Foundation will help the district with ambulance replacement in 2022.
Preserving Washington's National Parks

The railroad was instrumental in helping establish the national parks system more than a century ago and continues to support these magnificent natural areas for the enjoyment and wonderment of future generations. BNSF Railway Foundation donated $10,000 to Washington's National Park Fund, which raises private support to preserve and protect Washington's cherished national parks. The donation supports the Mount Rainier National Park Volunteer Program.
BNSF Foundation Contributes to Communities Year-Round
BNSF Railway Foundation works all year to show appreciation through charitable giving to the thousands of communities along its network. The Foundation supports organizations with scholarships, grants and the Employee Matching Gifts Program, which encourages BNSF employees to give financial aid to qualified educational and nonprofit service organizations by matching every dollar contributed.
Learn more about how BNSF Railway Foundation supports and helps improve quality of life in the communities that it serves here.