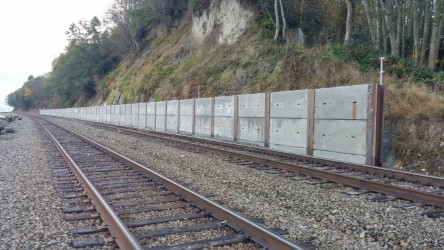 The American Railway Engineering and Maintenance-of-Way Association (AREMA) recently awarded the prestigious 2017 Dr. William W. Hay Award for Excellence to a BNSF Engineering team for the BNSF/WSDOT ARRA Program in Washington State.
This project, recently completed after 20 years of planning, permitting, design, development and construction, involved the expertise and hard work of hundreds of BNSF employees, Washington Department of Transportation (WSDOT) employees, consultants and contractors.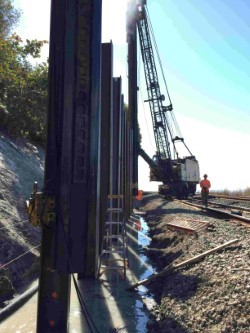 The BNSF/WSDOT ARRA Program included many highly complex, multi-faceted projects. The program's goals were to grow passenger rail in Washington, improve reliability by reducing rail congestion, protect property along and above the tracks, and develop a rail corridor for future growth.
"This was a true team effort between the State of Washington and BNSF, and would not have been successful without WSDOT and BNSF's commitment to work together and overcome many challenges throughout the years," said Steve Anderson, Vice President of Engineering at BNSF.
The 2017 award entries were judged on innovation, safety and project reliability, and the award was presented at AREMA's recent annual conference in Indianapolis.