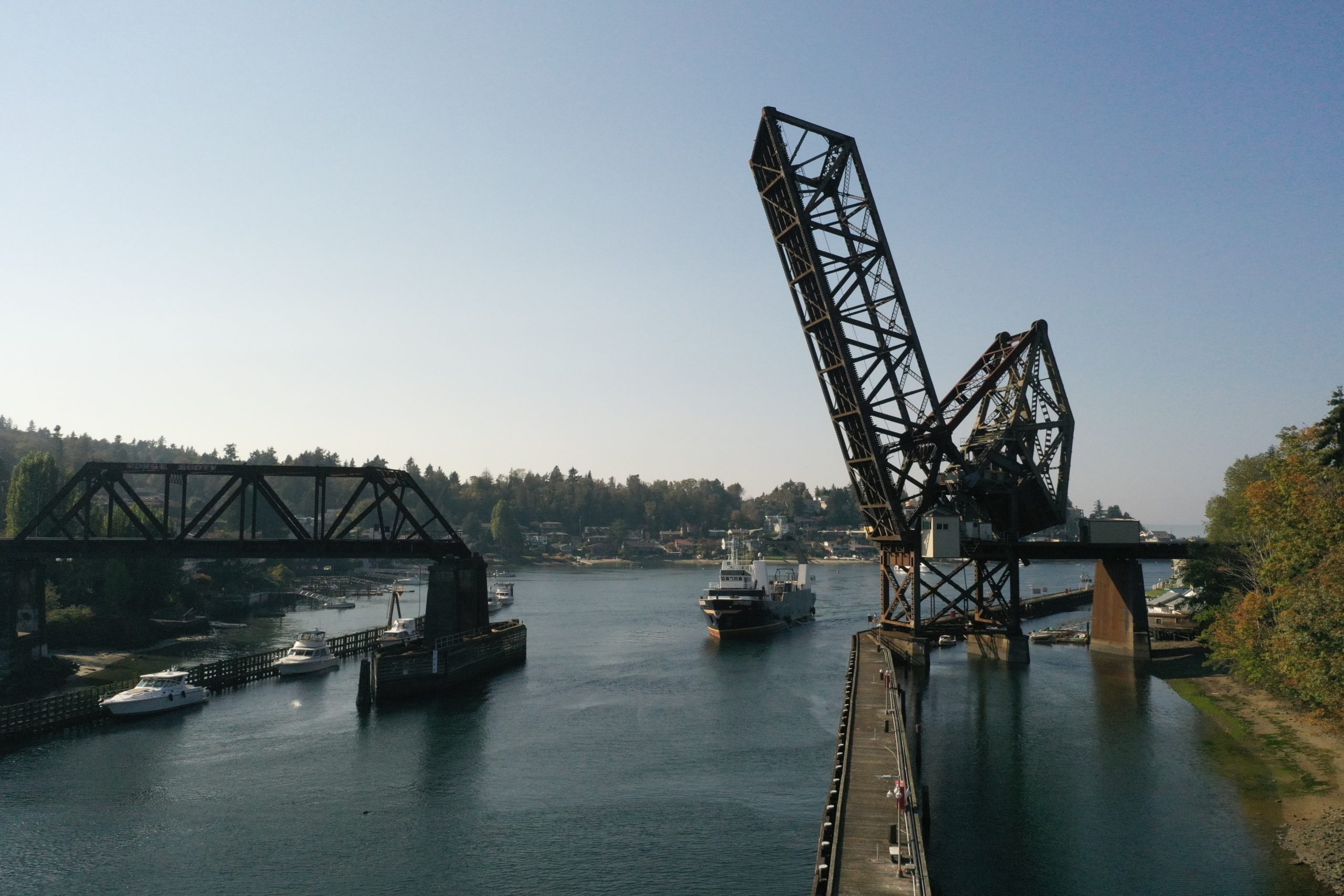 Since the early 1900s, the BNSF Salmon Bay Rail Bridge has enabled freight and passenger trains to cross the Lake Washington Ship Canal in Seattle. On average, 30 to 40 trains cross the bridge each day, including Sounder and Amtrak passenger trains and shipments to and from major ports in Washington.
BNSF is required by federal law to open the bridge to accommodate maritime access. The frequent openings have placed stress on the trunnion bearings and counterweight, and BNSF is proposing a rehabilitation project to extend the bridge's reliable service life. BNSF's approach will bring minimal operational, in-water, environmental, and community impacts while preserving the historical design and major public and private industry benefits of the bridge.
The bridge enables a functional and efficient multimodal transportation system that benefits all by moving people, goods, and boats directly to their destinations. This minimizes vehicle miles traveled and eliminates significant pollutants and emissions.  The energy and impact offsets of the bridge project will save hundreds of millions of road and train miles and millions of gallons of fossil fuels.
Learn more about the Salmon Bay bridge rehabilitation project.