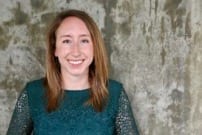 When communities want to deliver infrastructure projects that cross, intersect or parallel BNSF's network in some way, BNSF's Public Projects team is the point of contact. Manager of Public Projects Anna Delheimer acts as a liaison between public agencies and the railroad for projects in Idaho, Montana, and North Dakota.
Delheimer plays a key role in moving along critical public projects that benefit both the railroad and the communities it serves. She's also a great example of the many women who help shape the railroad industry.
Learn more about Anna Delheimer and her work with public projects here.