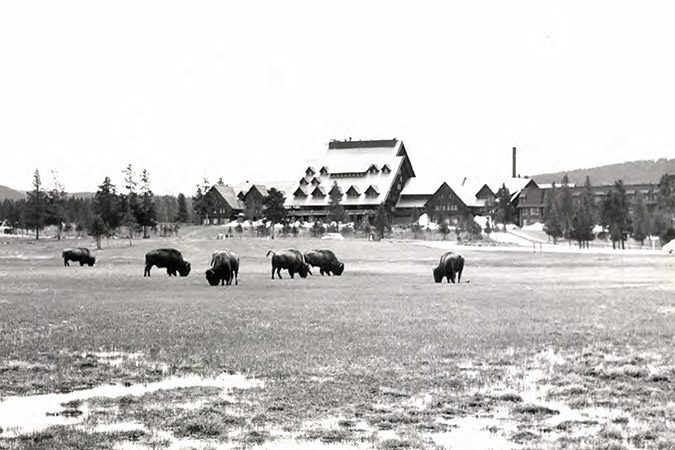 U.S. National Parks are home to some of the most breathtaking scenery in the world, but the history these protected lands share with U.S. railroads may be surprising. As railroads expanded passenger service westward in the 19th and 20th centuries, they enticed visitors to travel to these then unknown destinations. Expeditions had already revealed the unique geography of the land, and the government was taking steps to protect the natural beauty of what would become some of the world's most famous landscapes. Families began to flock to today's national parks.
BNSF predecessor railroads helped shape and protect the grandeur of these landscapes. After the Yellowstone Act of 1872, which established Yellowstone as America's first national park, the land remained a sparsely visited site until the Northern Pacific reached the northern rim in 1883 with the completion of its branch line in Cinnabar, Montana.  In 1907, Louis Hill took over the Great Northern Railway as president before his father's retirement in 1912. Together, they shared a dream of making their network the "Playground of the Northwest," including the area that would become Glacier National Park.
Learn more about how railways brought vision and people to national parks here.