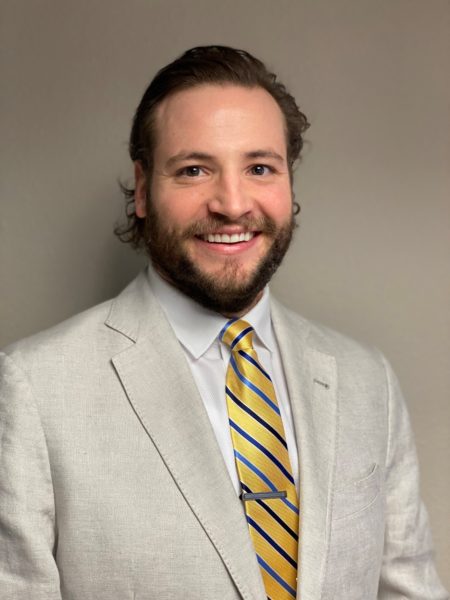 BNSF operates a vast network of 32,500 miles of track in 28 U.S. states and three Canadian provinces. Moving goods safely means keeping all of those miles of track and other rail structures like bridges in working order, even in the face of wildfires. To do this, BNSF regularly conducts extensive inspections across its network. And it falls to people like Heath Steblay to ensure BNSF's inspectors and other key employees are trained and up-to-date on federal track standards, as well as BNSF's own stringent requirements. Heath has worked with BNSF for seven years, starting his career as an Assistant Roadmaster, then Roadmaster, before taking on his current role as Manager of Engineering and Certification for the Northwest and Montana division.
In addition to conducting requalification courses for foremen, track inspectors and other exempt officers, he works as a liaison to the Federal Railroad Administration (FRA), provides management oversight and assists with project planning. He also steps in when wildfires threaten BNSF infrastructure, such as in the Dixie Fire that has been raging in the California counties of Butte, Plumas, Lassen, Shasta and Tehama Counties. Throughout the wildfire, Heath has helped conduct operations, ensure access for the water train and protect track, bridges, switches and other critical rail structures.
"I feel like I'm a naturally positive person, and I appreciate being able to work with employees and resources to make a difference," Heath explained. "I believe I can step into a situation, take control, help, and lead our employees to success."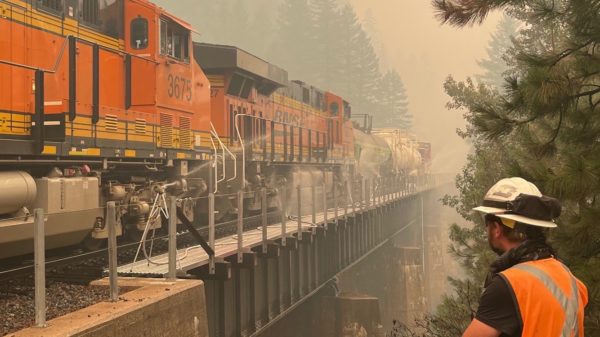 Heath's career with BNSF has given him a chance to travel, too, and he's grateful for experiences. "BNSF's track runs through spectacular areas. I've discovered that every place has its own charm and uniqueness, and every place provides a new perspective."
Learn more about how BNSF ensures high safety standards across its network here.