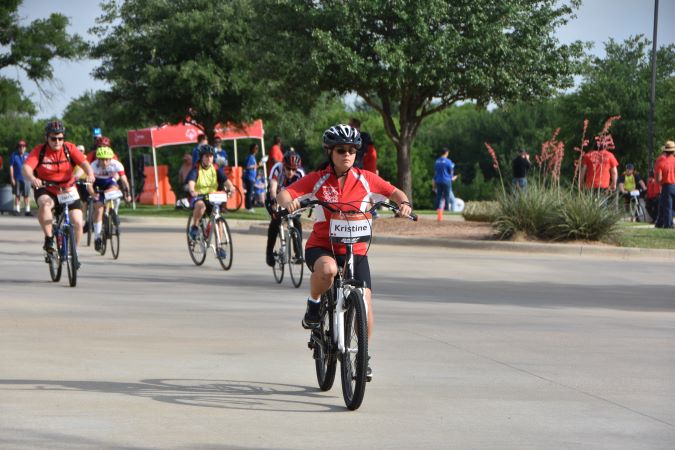 Since 2005, BNSF has been a proud host of a regional cycling event for the Special Olympics Texas team. This year's event began with an inspiring opening ceremony parade, featuring a symbolic torch and the National Anthem. With 25 athletes participating in 500-meter or 25-kilometer bike races, it was a day filled with cycling, music, and celebration. The festivities concluded with an award ceremony and cookout.
"If you [volunteer] once, you'll want to do it forever," Ed King, of BNSF's Customer Support team, explained. "After all the planning is taken care of, the event is all smiles, high-fives, and hugs."
The Special Olympics is committed to creating a world of inclusion and community for everyone, regardless of ability or disability. At BNSF, we're proud to support their mission and the communities and employees we serve.
Click here to learn more.