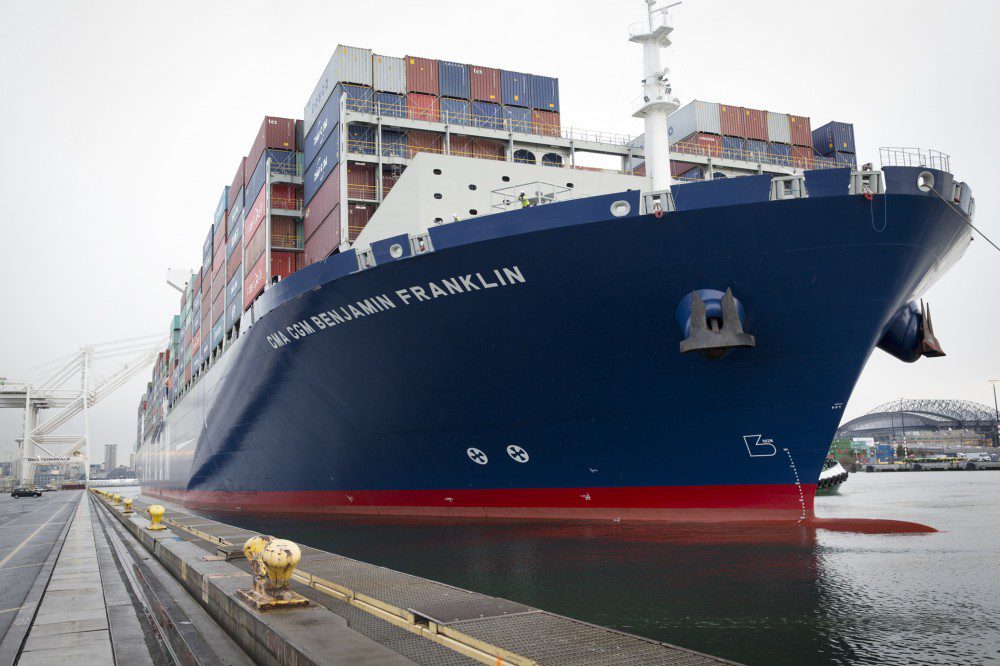 Last month, the Benjamin Franklin – a vessel the length of two Space Needles — arrived in Seattle, offering a glimpse of Washington's international trade future.
Ships arriving in Seattle typically hold about 10,000 20-foot shipping containers. The Benjamin Franklin holds 18,000 containers that, when laid end-to-end, would stretch from Tacoma to Everett.
Mega container ships like this one are the new trend in international shipping. The Port of Seattle is one of many around the country that are investing in new, more efficient rail and maritime infrastructure to accommodate larger vessels.
"The Benjamin Franklin further proves that when we make smart investments in our freight infrastructure, we can create more jobs and have more containers moving through our ports," said Sen. Maria Cantwell.