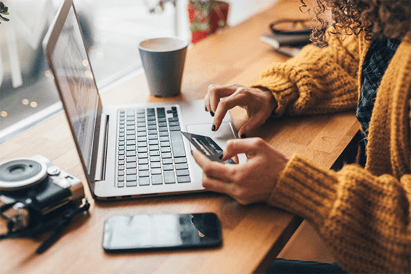 Buying a new pair of pants for work, picking up a bouquet of flowers for your Mom's birthday, purchasing a spice rack to help organize your kitchen and indulging yourself with that special item you have had your eye on for weeks. In the past, these errands could have taken a weekend afternoon to complete, but today with online retailing, you can accomplish these same tasks in a few minutes.
E-retail has grown significantly since 2010 when online retail sales only accounted for approximately 4% of total retail sales in the U.S. As consumers adopted new shopping habits, mobile apps and websites became more user-friendly to help shoppers easily place their order with a swipe, click or press of a button. Fast forward to 2019, when e-commerce accounted for approximately 16% of retail sales in the U.S.
In 2020, the pandemic shocked the U.S. economy, with economic closures and stay-at-home orders. North American intermodal freight volumes dropped roughly 10% year over year. However, retail spending trends quickly shifted from travel, tourism and events to products used to enhance life and entertainment at home. The safest and most convenient way for consumers to acquire these items was online.
"For our part in the intermodal cycle, shippers have a great opportunity to leverage BNSF intermodal hubs to co-locate distribution centers and warehouses near those facilities, and in concert with our international and domestic carrier partners, we create a cost- and carbon-efficient supply chain through which goods may flow to retail stores and customers," said Tom Williams, BNSF group vice president, Consumer Products. "Our intermodal facilities are strategically located in population centers across the country to position inventories in major consumption markets."
For many consumers, online retailing is now their preferred way to shop. Last year BNSF experienced 14% growth in our parcel shipments, with a 16% increase during the holiday season. Read more here!