The BNSF Railway Foundation invests in the communities across the 28 states through which BNSF operates, and where BNSF employees live, work and volunteer. Recent donations include:
Supporting North Idaho First Responders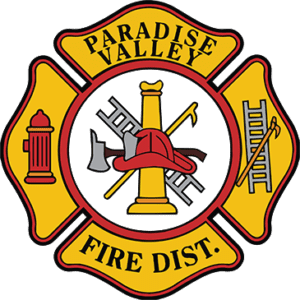 The BNSF Railway Foundation provided a grant to help equip the Paradise Valley Fire Districts' response vehicles with gas detectors. The rural Fire District covers 65-square-miles of primarily open wildlands and agricultural fields located southeast of the town of Bonners Ferry, Idaho. The Fire District currently maintains two fire stations to protect the lives and property of 2,600 residents, who make up nearly 25% of Boundary County's total population.
Conserving Land in Southern Oregon
The Klamath Lake Land Trust advocates for South Central Oregon's forest, wetlands, deserts and watersheds, through restoration, land acquisition, conservation easements, ecologically informed land management and public education. A $5,000 grant from the BNSF Railway Foundation will help increase land conservation efforts so the community can better enjoy the natural wonders.
Serving Youth in Foster Care
Treehouse's goal is that by 2022, youth in foster care across Washington state will graduate from high school at the same rate as their peers, with support and a plan to launch successfully into adulthood. A $10,000 grant from the BNSF Railway Foundation will help children in Eastern Washington achieve this goal through Treehouse's Graduation Success program. Treehouse is dedicated to closing the achievement gap between youth in foster care and their peers forever.