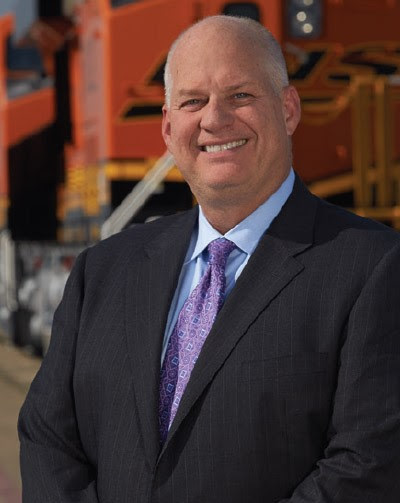 As we move forward in 2017, we must remain strong, resilient and agile while driving continued improvements in safety, service, efficiency and reliability for our customers. 
Safety will always be the most important thing we do, and we will not be successful until we achieve our safety vision. 
Change is constant and the pace of change is accelerating. 
We moved record volumes of Agricultural Products, increased frac sand shipments in Industrial Products and our Consumer Products business continued to serve as our overall volume leader representing more than half of our 2016 volumes, reflecting our ability to capture increased automotive and domestic intermodal business. Actions like identifying new ways to leverage our existing network to gain market share, developing new markets or offering new services that we couldn't have previously offered will be important to our future. 
Our service to customers was solid through most of 2016 thanks to the hard work of employees and our significant capital investments over the past several years. We did experience some challenges along our Northern Corridor and faced severe winter weather that impacted service in the final months of the year. 
As we move through 2017, I remain as confident in our future as I've ever been because we continue to be relevant to our customers and the communities that we serve. We are proud to be railroaders because what we do is important – safely moving the goods that are vital to our nation and our economy every day. 
The full 2016 annual report can be read by clicking HERE.