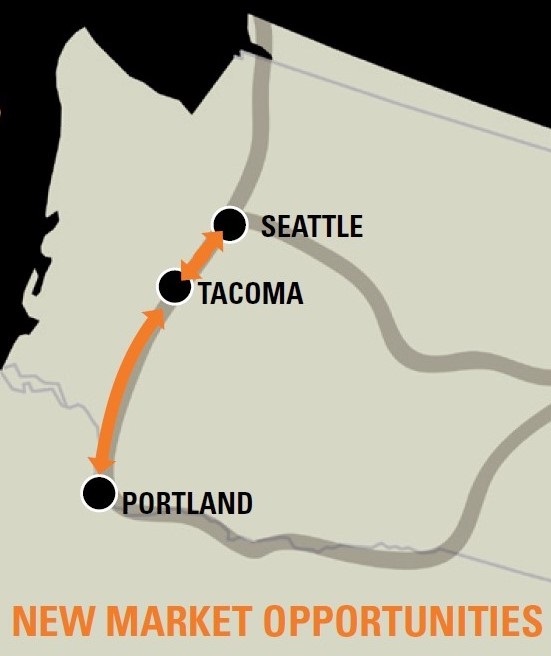 Answering the needs of our customers, ​BNSF recently launched new service between Seattle/Tacoma and Portland that will expand opportunities for shippers through this growing Pacific Northwest corridor.
The new service positions BNSF as an important link for cargo customers in Oregon who seek more efficient ways to ship their heavy loads to major export ports in Seattle and Tacoma. Using this new service, export customers will load their shipments at the Port of Portland to move on northbound BNSF trains to Seattle/Tacoma, where they will be loaded on cargo ships.
Along with shipments running north to Seattle/Tacoma, this service also handles imported goods that ship in southbound service from Washington to Oregon.