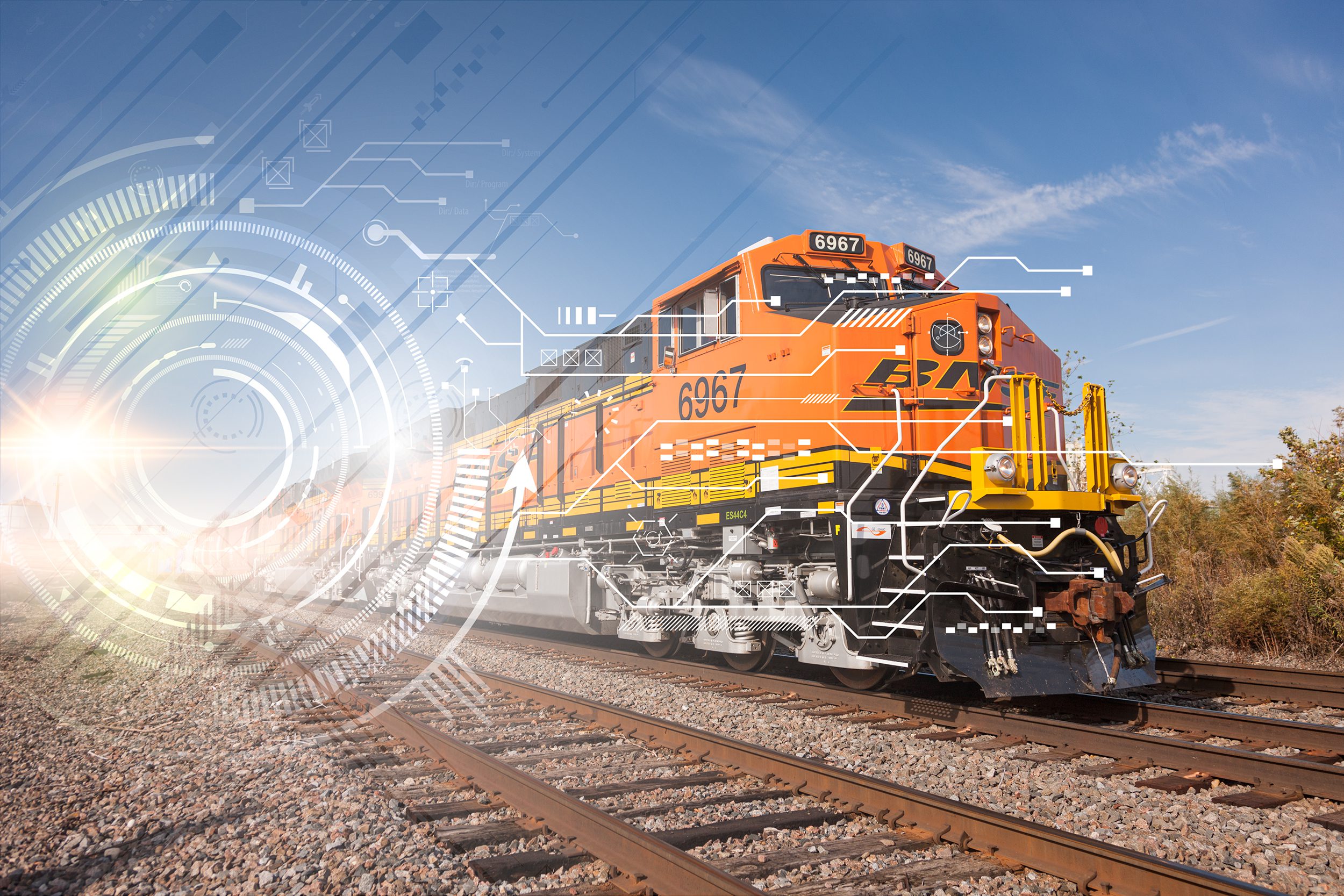 In a world where fuel efficiency and environmentally friendly products are in increasingly high demand, BNSF is staying ahead of the curve by developing a battery-electric high-horsepower road locomotive. With the help of our project partner Wabtec, BNSF is expected to begin testing this emerging technology late 2020 once all the equipment and support systems are in place. Test runs will take place between Stockton and Barstow, California.
"What's different about today's batteries is that they are significantly more powerful than before, and manufacturers have improved battery quality, reliability and technology so we're able to test their power for our road locomotives," said BNSF's Michael Cleveland, senior manager, Emerging Technologies.
Once fully developed, the battery-electric locomotive will offer environmental benefits and efficiency for the entire locomotive 'consist', the term used to refer to two or more locomotives attached to each other. The consist will idle other locomotives while in the rail yard when possible, and the battery will lower local emissions and noise pollution. The consist can also "graze" on battery power while cruising through open landscape, ultimately saving hundreds of gallons of diesel.
The prototype will use a battery cell similar to what you'd find under the hood of an electric car, only on a much bigger scale. It's a lithium-ion energy storage unit with cells that contain a combination of nickel, manganese and cobalt. The technological leap could provide the next generation of locomotives additional advantages over trucks and reduce current operating costs.
Much like the transition from steam to diesel-electric locomotives, it will likely take years to support an all battery-electric fleet.
Learn more: https://www.bnsf.com/news-media/railtalk/service/battery-electric-locomotive.html