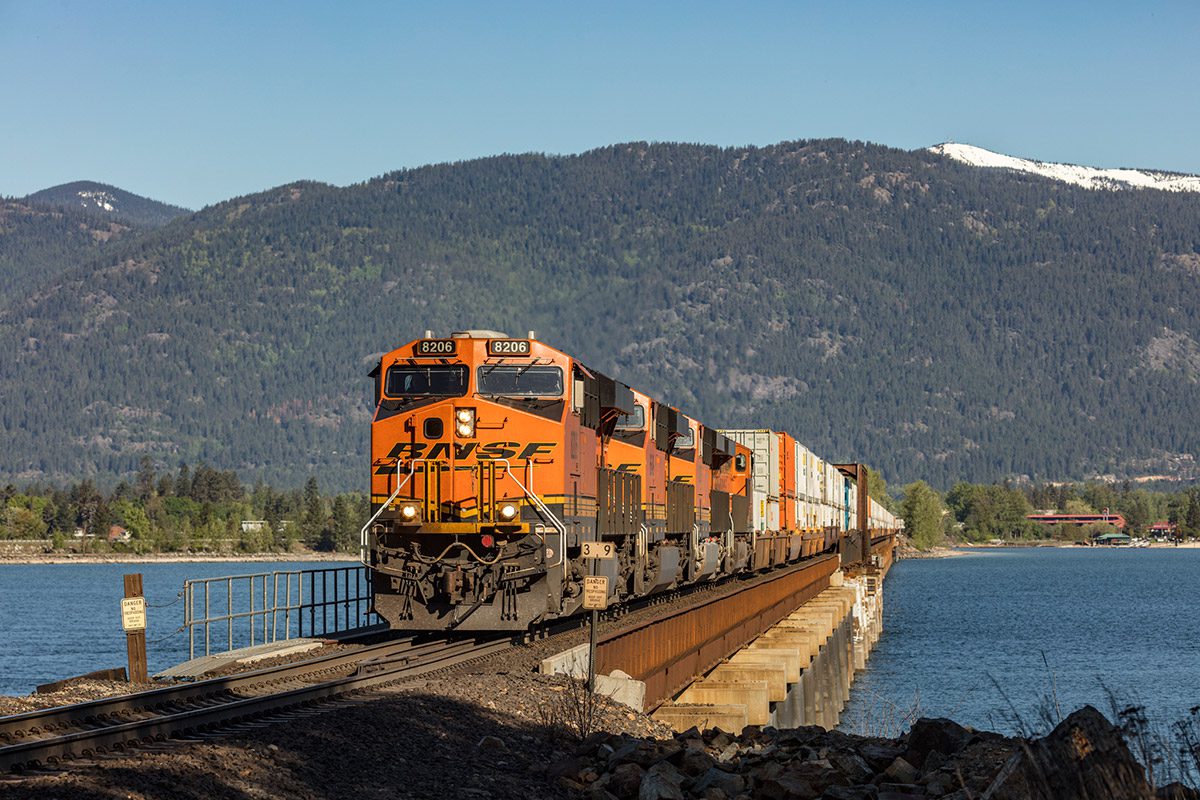 After a robust and comprehensive permitting process, the U.S. Coast Guard issued the final Environmental Assessment (EA) for BNSF Railway's Sandpoint Junction Connector Project, finding that the bridge construction would have no significant environmental impact.
The project will construct a second bridge over Lake Pend Oreille adjacent to the existing rail bridge, reducing congestion and moving current and future freight and passenger traffic more efficiently, and limiting the need for trains to idle while waiting to cross the existing single track. Drivers could also see shorter wait times on nearby roads and streets that cross BNSF tracks.
BNSF began upland work in early September on railroad property that lies between Sand Creek and Dog Beach. In-water work is anticipated to begin in mid-October, pending final coordination with the U.S. Army Corps of Engineers. Learn more at https://keepsandpointrolling.com/.