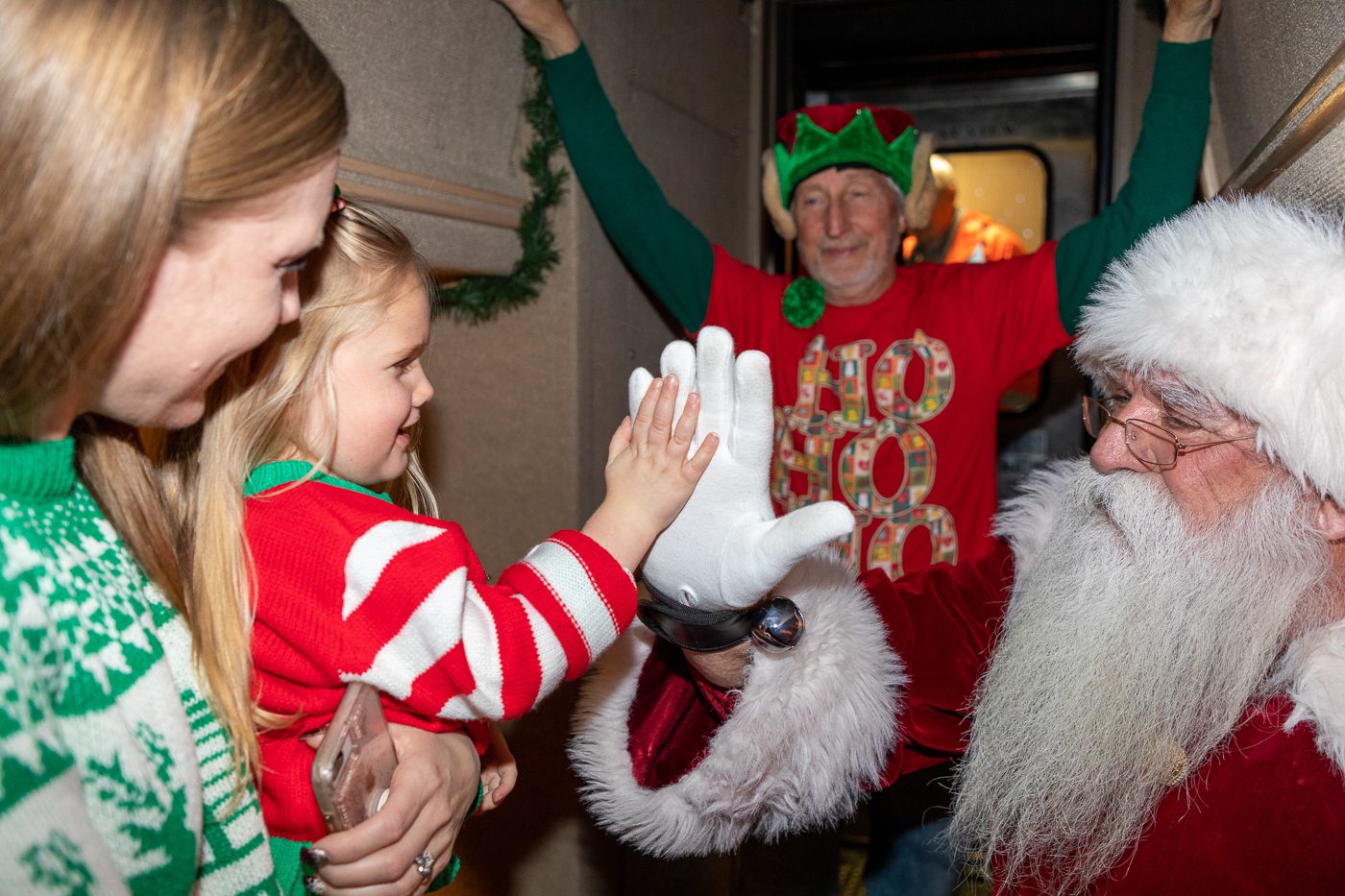 To celebrate military families and share the holiday spirit, BNSF's Holiday Express rolled through Montana, Idaho, Washington, Oregon and California this month.
This is the 12th year BNSF has hosted Holiday Express, inviting military personnel and their families on board for a special ride in 15 restored vintage railcars decked out for the holidays. In total, nearly 3,000 military personnel and their families will join Santa on the trains this month. In addition, the BNSF Railway Foundation donates—nearly $1 million over the past 12 years—to non-profits that support those in the armed forces as part of this holiday event. This year, $70,000 was donated to nonprofits.
BNSF is a proud employer of nearly 8,000 veterans—representing 20% of our workforce—as well as active service members in the Guard and the Reserves. While deployed, employees receive make-whole pay and benefits continuation for themselves and their families.