The BNSF Railway Foundation invests in the communities across the 28 states through which BNSF operates, and where BNSF employees live, work and volunteer. Recent donations include:

Preserving Railroading Heritage
A piece of railroading history is making its final journey to its new home. Built in 1958 for the Great Northern Railway, an SD9 locomotive was donated by BNSF to the Inland Northwest Rail Museum. The retired locomotive, which had resided at a rail yard in Seattle, will travel from the Puget Sound area to Eastern Washington.
Devoted to preserving the railroad history of Eastern Washington and the Inland Northwest, the Inland Empire Railway Historical Society, a non-profit corporation and regional chapter of the National Railway Historical Society, operates the Inland Northwest Rail Museum in Reardan, WA.
Supporting Families in Playing and Learning Together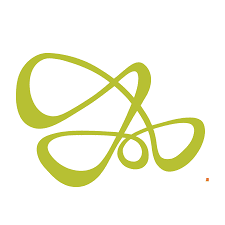 Greentrike Play to Learn is a free program for children and adults to play together offered at over 22 community locations throughout Pierce County. In 2019-2020, even amidst COVID-19 closures which eliminated eight weeks of remaining classes, the organization was able to serve 15,377 Play to Learn attendees through 393 classes. BNSF Railway Foundation's $5,000 grant supports the reshaping and relaunching of Greentrike programs during the pandemic.
Unleashing the Power and Potential of Disadvantaged Students
BNSF Railway Foundation's $3,500 contribution to Community for Youth (CfY) helped the organization serve 75 students from low-performing and high-poverty Seattle Public High Schools. CfY inspires and supports disadvantaged students to be their best selves through the creation of a connected community of youth and mentors. CfY's program involves a year of comprehensive and in-depth mentoring, learning and support services.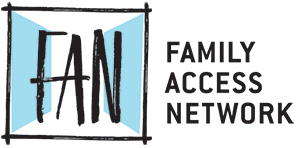 Providing Basic-Need Resources to Students and Their Families
The Family Access Network (FAN) in Bend, OR received a $2,500 grant from BNSF Railway Foundation which will be used to provide 25 students and their family members at Crook County High School with basic-need resources such as nourishing food, safe shelter, clothing, health care, school supplies and much more. FAN offers assistance, possibility and hope to Central Oregon families in need by connecting them with crucial resources that will help children flourish in school and in life.

Distributing Food and Essentials to the Yakama Nation
BNSF Director of Tribal Relations Quanah Spencer worked with the Peacekeepers Society in White Swan, WA to distribute food and essentials to members of the Yakama Nation. The BNSF Railway Foundation also provided a $5,000 donation to support the operations. Yakima County, and the Yakama Nation, have been particularly affected by the COVID-19 pandemic over the last few months.