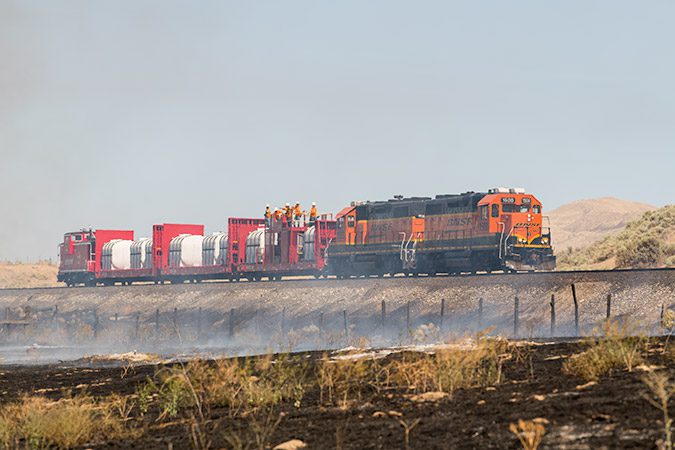 One of BNSF's two specially equipped firefighting trains joined the nearly 1,000 firefighters and impressive array of machines in the fight against the recent Evans Canyon Fire. Each train can take firefighters to hard-to-reach hot spots, carries 30,000 gallons of water and uses hoses to shoot water up to 30 feet away. The trains are key to protecting railroad employees and property and the grassy rangeland they move through.
The Evans Canyon Fire started August 31 north of Naches, WA. It burned nearly 76,000 acres and forced more than 900 families to evacuate. The last remaining evacuation notices and road closures were lifted September 9. In addition to BNSF's firefighting train, battling the blaze also required at least 127 engines, 13 bulldozers, two tank-like skidgines, 21 water tenders, six helicopters and two airplanes.
Learn more about how BNSF helped fight the Evans Canyon Fire here.