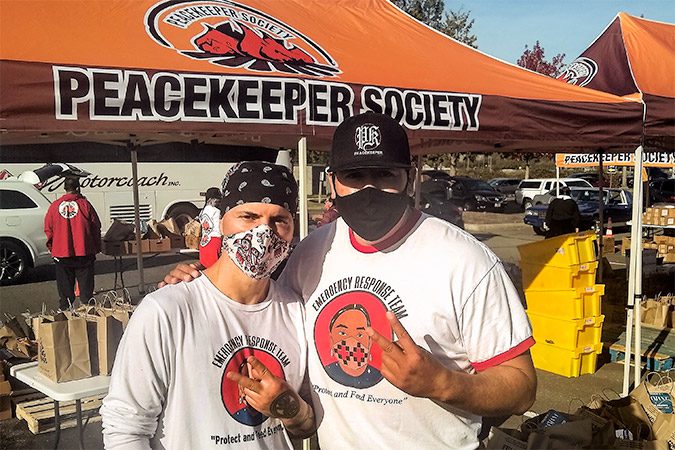 Tribal nations throughout the Pacific Northwest have suffered greatly this year, not only because of COVID-19, they have also been impacted by wildfires that ravaged hundreds of thousands of acres of tribal lands. The BNSF Railway Foundation and BNSF Tribal Relations Director Quanah Spencer have actively sought opportunities to help, such as making a donation to the Peacekeeper Society for the distribution of food, water, personal protective equipment and household items.
Since its inception, the Peacekeeper Society has provided mentoring and economic opportunities for Native youth as well as grief recovery and wellness programs for community members. Before 2020, emergency response was smaller-scale, but now it's a regional response program. So far, the Peacekeepers have held drive-through distributions for the Yakama, Warm Springs, Nez Perce and Umatilla reservations.
Learn more about BNSF's commitment to the health and safety of tribal communities here.