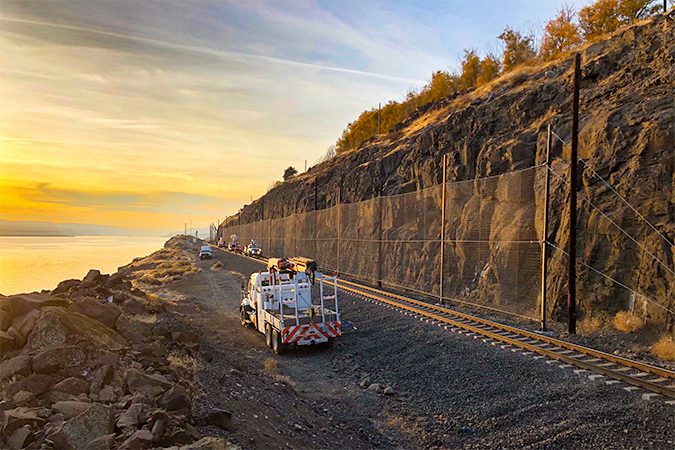 As a western railroad, BNSF operates trains in rough and remote terrain, including mountains, canyons and deserts. Rocks—some as big as a small car—can occasionally roll onto the tracks. And while BNSF monitors weather conditions and regularly conducts inspections to ensure the integrity of its network, track-condition detectors provide another layer of safety.
Trackside detectors alert BNSF to obstructions that have shifted onto tracks and either set the signals to a restricting state or warn dispatchers, who alert train crews of the potential hazard. The most common type of detector, with more than 220 on BNSF's network, is the rockslide detector, also known as a slide fence. A series of wires suspended from poles form the fence and when rock or debris breaks one of the wires, an electrical circuit is disrupted. Once the hazard has been confirmed, trains operating in the area are stopped until the track can be inspected and cleared.
Learn more about how detectors help keep BNSF's network operating safely here.