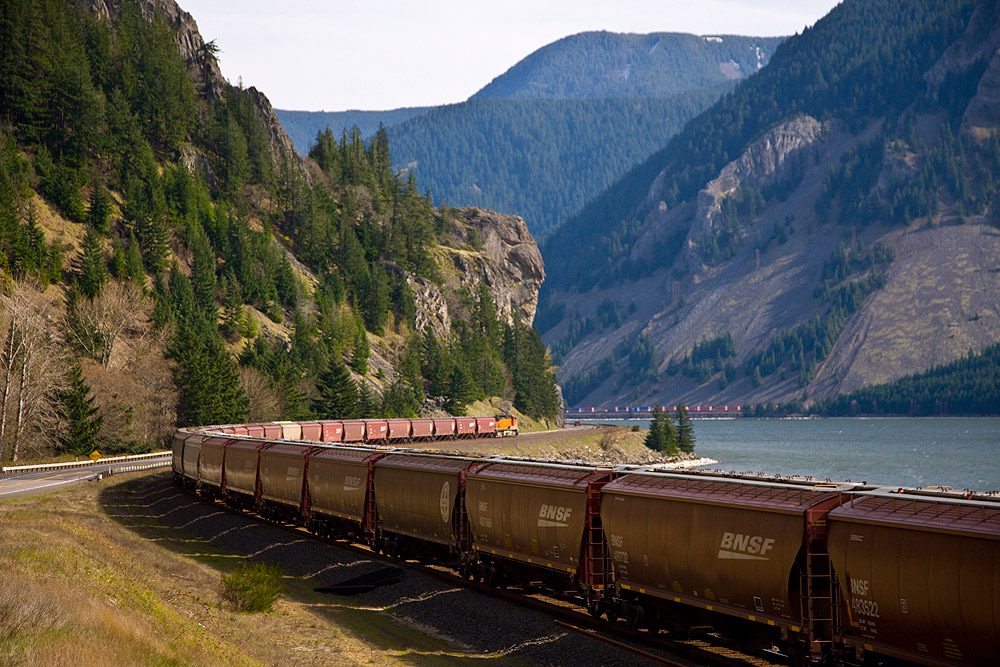 Grain is a Major Commodity Moved by Train

Approximately 50% of the agricultural commodities that BNSF hauls goes to export points in the Pacific Northwest, Gulf of Mexico, Mexico, and the Great Lakes.
The Pacific Northwest economy relies on freight rail. BNSF's rail network moves freight with significantly less environmental impact than other means of transportation. Our rail connects companies to the Pacific Northwest and the rest of the world.
Washington state exports totaled more than $90.5 billion, making the state the largest exporter per capita in the U.S., according to the Washington Department of Commerce. Nearly a fifth of all freight tonnage in Washington moves by rail, which includes aerospace and agricultural products such as corn, soybeans, and apples.
For many of the region's manufacturers, farmers, lumber and food producers, and ports, rail is vital. It is what has allowed the Pacific Northwest to become the trade powerhouse it is today.
Fast facts: Rail and WA Economy
Freight rail contributes at least $28.5 billion to Washington's state economy
Freight rail accounts for nearly 10% of the state's GDP
Over 243,000 Washington workers depend on rail
Total household income is $13.4 billion higher due to freight rail
Source: An Engine of Prosperity, Washington Council on International Trade (2014)