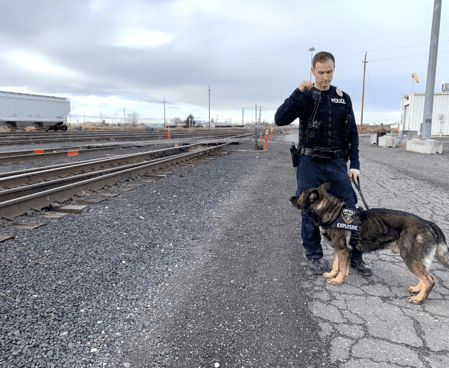 Since BNSF's railroad system spans the country, there is a lot of property to oversee and patrol. That's where our very own police department and K-9 program come into play.
There are three BNSF K-9s located throughout the northwest, including 7-year veteran of the force Quinn and his partner, Officer Ian Ashley. The two handle crimes along the tracks throughout Washington and Northern Idaho.
The K-9 program was established to find things officers may miss like drugs or explosives. Their heightened senses offer abilities that humans simply don't have. In the K-9 program, officers and their trusty dogs become more than partners. They become family.