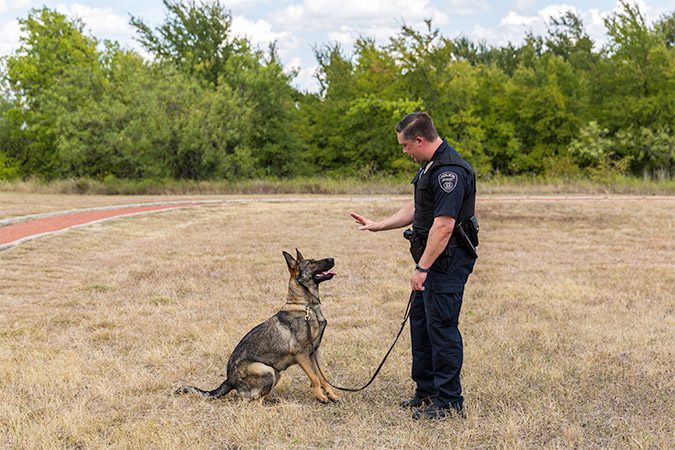 You may have heard of K-9 police units, but what about railroad K-9 units?
BNSF's K-9 program was created to help BNSF special agents patrol the tracks and ensure the security of our network. The program is rigorous and requires the special agent and K-9 to train and live together, making them true partners.
The dogs and handlers are trained in multiple areas, including narcotics detection, patrolling, suspect apprehension and engagement standards that are based on guidelines from the National Police K-9 Association, with an emphasis on explosion detection added after 9/11. The training requires 320 hours prior to the two-day certification.
BNSF primarily uses German Shepherds for the company's K-9 units, but Belgian Malinois and Dutch Shepherds also join the force on occasion. These breeds tend to be obedient, are well-equipped at searching and have the nose for detection. For non-working hours, knowing how to relax is just as important.
Learn more about BNSF's K-9 program at https://www.bnsf.com/news-media/railtalk/safety/k9.html.